Detroit Free Press Features Howard Hanna Ann Arbor Listing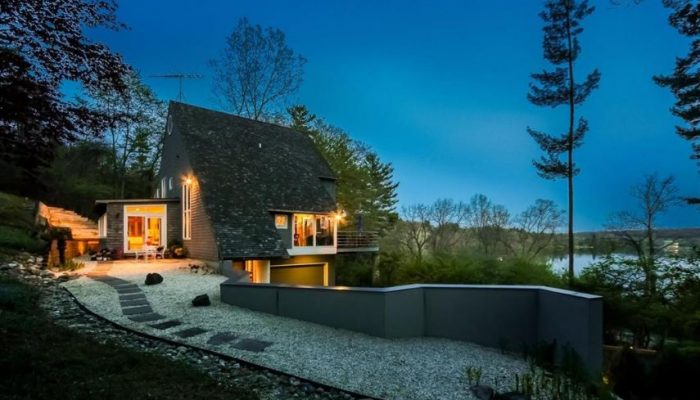 Dramatic geometry and a striking hillside site make this one-owner house outside Ann Arbor a unique retreat.
On concrete pillars, the house is set into a hill over Barton Pond, part of the Huron River. The land rises sharply behind the house and falls just as sharply in front.
The site is left mostly to its natural tangle of trees and shrubs.  But from the house's main level, which is the second floor, you can walk out to a quiet Zen garden. There's a long, slim stretch of gray gravel here with a gray stone path set through it. A tall iron lantern from a Japanese monastery stands next to two beds of purple iris.
Read the entire story here.