GoErie.com Spotlights Howard Hanna Listing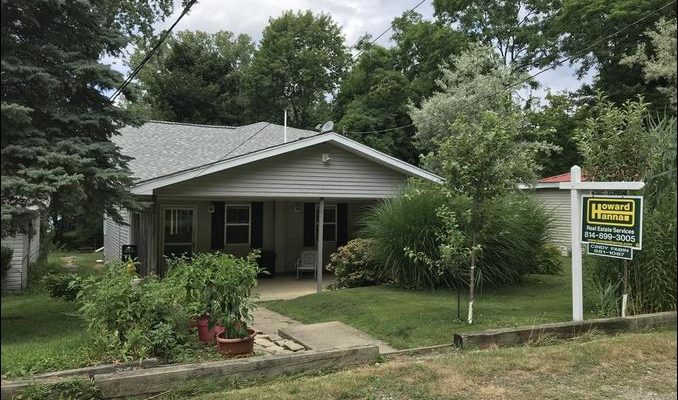 A lot of history is hiding at Cowells Beach Road in Harborcreek. Currently, about 30 cottages are located in the area, and three are for sale, but hurry — four were for sale when I started this article.
Before I toured the cottages, I got a most interesting walk around the property and a history lesson from Richard Cowell, who owns the land, but the individual cottages are owned by homeowners. They lease the land from Cowell for $250 per month. In return, Cowell pays the land taxes along with public water bills. The homeowners pay taxes on the structures but not the land. Cowell also takes care of year-round road maintenance, and residents have beach access in this area near 6 Mile Creek that is also privy to stunning waterfalls. "It's about 100 acres in its entirety," said Cowell, 76.
The land has been in Cowell's family since his parents Sally and Tom acquired the Davenport and Winifred Galbraith property — the same family that owned the Woman's Club on Millionaire's Row in Erie. "This was where the Galbraiths had a summer home," Cowell said.
Read the entire story here.