GoErie Features Howard Hanna Listing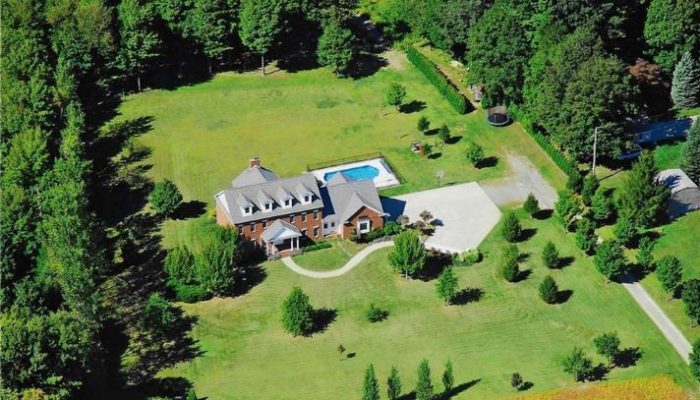 Scenic and sensational, it includes 4,500 square feet of space, with lake and country views. This home has it all.
Route 5 in Girard is home to farmland and much more. On the north side of the road, you'll find plenty of roads that travel to lakefront cottages and homes. At 9992 West Lake Road, a quarter-mile, private drive leads to Mark Kauffman and Michelle Ross Kauffman's home right on the water. The driveway passes 9 acres of corn fields that the homeowners have permitted a farmer to use for corn and soybeans.
The peaceful drive to the ample parking area brings visitors to a colorful landscape where dozens of healthy rose bushes line the drive and walkway to the front door. The pillared front porch enters a two-story foyer that opens to the 14-by-19-foot formal dining room at right. Straight ahead, the 20-by-25-foot living room opens up with window walls that bring in lake views from all sides. Patio doors open on the east and west ends of the room to decks on each side. The east deck opens to an in-ground pool.
The bright living room includes a central fireplace, and the room connects to an 11-by-15-foot office with patio doors and windows that open to the west deck. An adjacent hallway leads to a 12-by-15-foot bedroom and full bath. The living room and front hall also connect to the 15-by-27-foot kitchen, where white cabinetry adds a polished look to this open room that brings in outdoor views with windows and patio doors to the east deck. The kitchen features a spacious walk-in pantry and additional storage.
Read the entire story here.