Historic Euclid Avenue church in Cleveland to be auctioned Thursday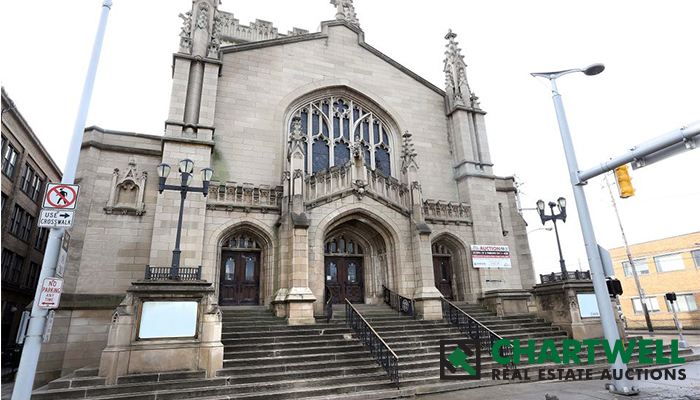 CLEVELAND, OH  – The sanctuary at the historic First Methodist Church on Euclid Avenue is poised to draw a crowd Thursday unlike any in the building's 113-year history.  Auctioneer Michael Berland, Hanna Commercial/Chartwell Real Estate Auctions, is confident there will be a winning bidder at or above the minimun bid.
Read the Cleveland.com article here.