Howard Hanna Bratenahl Listing Highlighted in Cleveland.com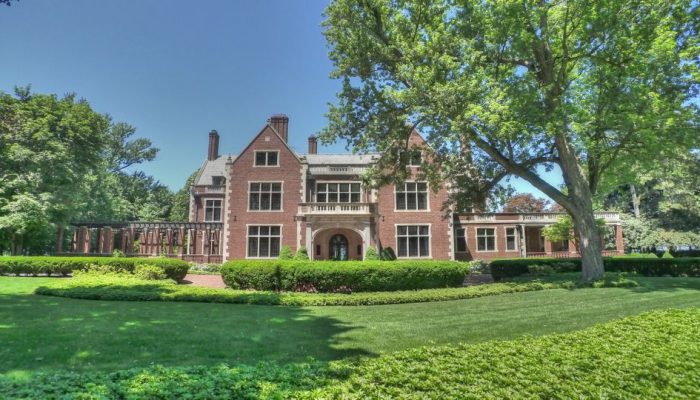 BRATENAHL, Ohio — A mansion listed on the National Register of Historic Places changed hands in late May for just shy of $5 million – an eyebrow-raising figure for Northeast Ohio in a month when sales held strong and prices continued to climb.
The gated Howard M. Hanna, Jr., estate overlooking Lake Erie sold for $4.995 million on May 25, according to property records. Completed in 1910, the three-story, brick mansion has 10 bedrooms, 10 bathrooms, gardens and an outdoor swimming pool. The house, designed by prominent New York architecture firm McKim, Mead & White, gained its listing on the national historic register in 1974.
Public filings identify the buyers as local human resources and staffing executive Jason "Jay" Lucarelli and his wife, Lanee. Lucarelli is president and chief executive officer of the Cleveland-based Minute Men Human Resource System. The sellers were broadcast-industry veteran Tom Embrescia and his wife, Judi.
The annual property tax bill is nearly $63,000. That's based on Cuyahoga County's several-year-old estimate that the property is worth only $2.1 million – less than half of what the Lucarellis paid.
Real estate agents involved in the transaction wouldn't talk about the buyers. But Adam Kaufman, who represented the seller, said the property went under contract almost immediately, after hitting the market in June 2017, and sold for the asking price. The parties agreed to a delayed closing.
"It was architecturally the most exquisite home I've been in in my entire life," said Kaufman, a Realtor with Howard Hanna Real Estate Services in Pepper Pike. "And a bargain. That house in the Hamptons would be $50 million."
Read the full story here.