Livingston Daily Highlights Howard Hanna Listing in Superior Township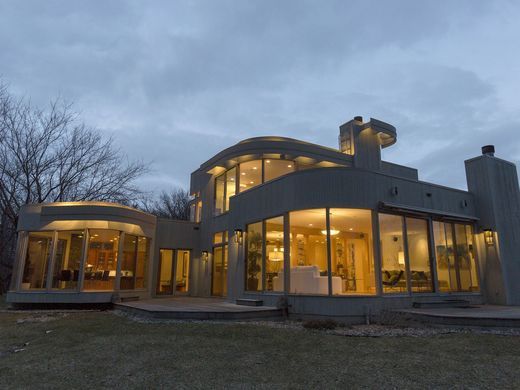 This architectural stunner is called the Halo House because after dusk, it's ringed by a circle of light. Not only does it glow from the inside, but the outside walls are washed by light from overhanging beams.
During the day, the south and west sides of the house may remind you of the famous Philip Johnson Glass House in Connecticut. It's the way the wide landscape sweeps in through one glass wall and out the other side.  The house is for sale at $995,000.
It was designed specifically for this 3-acre site, roughly 50 feet back from the Huron River as it winds through Superior Township, north of Ypsilanti. It's a stretch of river with few homes and slim water traffic, and abundant birds and wildlife.
Read the full story here.