Niagara Frontier Publications Covers RealtyUSA, A Howard Hanna Company, Fundraising Efforts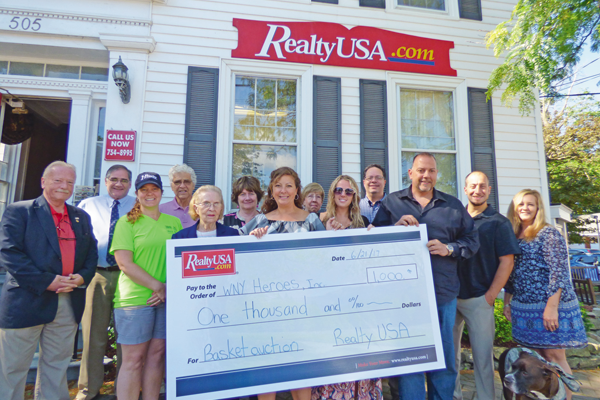 For the fourth year in a row, the Village of Lewiston branch of RealtyUSA raised money for WNY Heroes Inc. As in past years, the community was invited to participate in a monthlong basket auction in May. Thanks to the support of the public, and the initiative of the real estate agents, $1,000 was raised.
Earlier this week, the RealtyUSA staff members gathered together to present a check to WNY Heroes co-founder Chris Kreiger.
WNY Heroes is an organization that provides veterans, members of the armed services, and the widows and children of deceased veterans with access to essential services, financial assistance and other resources to help these individuals improve their lives and maintain their dignity.
Kreiger, an Iraq war veteran, helped establish WNY Heroes in 2007. Today, the organization coordinates several successful grant programs with the help of volunteers and the support of entities like RealtyUSA.
Read the entire story
here
.