Pittsburgh Post-Gazette Covers Howard Hanna Listing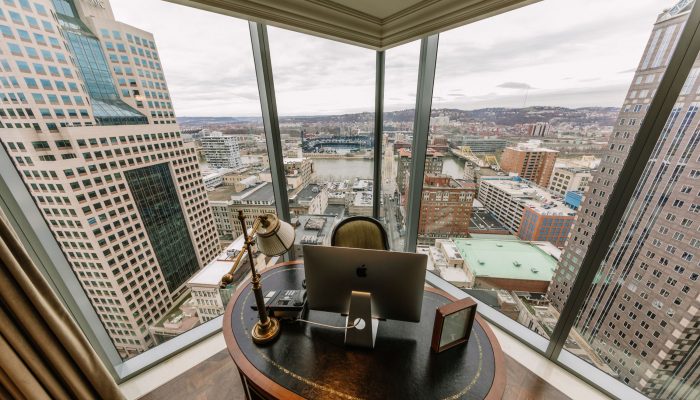 Living above it all has its perks, most notably commanding views of everything between the three rivers, but it comes at a dizzying price.
Thomas and Alba Tull, who recently bought a Sewickley Valley estate for $15 million, are selling their 12,790-square-foot penthouse in The Residences at Three PNC Plaza for $13.95 million.
The property, which is listed by Howard Hanna Real Estate Services (howardhanna.com) and Piatt Sotheby's International Realty (piattsothebysrealty.com), occupies the 22nd, 23rd and a portion of the 21st floors of the 23-story building. The California-based couple bought the 22nd floor and a two-bedroom condominium on the 21st floor in 2012, then the entire 23rd floor in 2013. The 21st floor condo was then used as a guest quarters.
"When they purchased the 23rd floor, it was very contemporary. So they had the designer and architect come in to do all three floors as one cohesive unit," said Helen Hanna Casey, Howard Hanna's president and CEO.
Read the entire story here.