Updated Sears Kit Home Listed by Howard Hanna Agent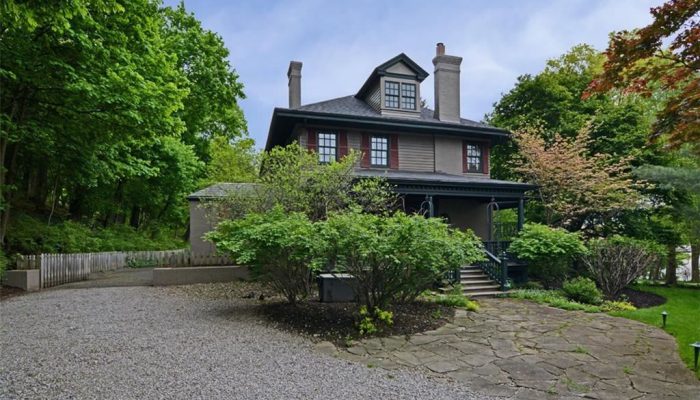 Homeowners Kate and Howard Tanning purchased a Sears catalog home from the early 1900s in 1985, and have spent the past two decades restoring and improving the home's interior and exterior. The Pittsburgh Post-Gazette explores the home, which is listed with Howard Hanna's Fox Chapel real estate office. According to the article,
They restored the original front porch, including new French doors, and added a side porch to mirror the front. New railings, window trim, shutters and historic paint colors were just the beginning of this extreme makeover. Eventually, they renovated nearly every inch of the four-bedroom, four-bath house.'

Mrs. Tanning believes the original kit from Sears included only the exterior trim and basic framing. The first owners had to finish the interior themselves.

"The house had no closets. The doors had no woodwork around them. We think it was a weekend house for somebody," she said.

The Tannings added lots of closets with paneled doors, crown molding, chair rail and tall baseboards with quarter-round molding. To finish the fireplaces, they bought antique mantels from other dealers in Washington County.
Read the entire article in the Pittsburgh Post-Gazette (free account registration required). View the property here.