3 Reasons Why Fall or Winter Is the Best Time to Buy Your Dream Home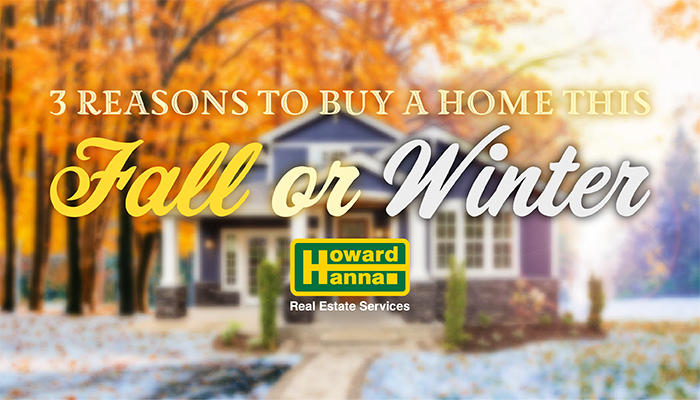 House hunting is a marathon, not a sprint. Sometimes the competition to win the house of your dreams can be quite stiff. Whether you're a first-time buyer, an empty nester looking to right-size, or searching for more space for your growing family, you may not want to wait until the new year. Instead, you may want to start to make your move this fall.
Here are three reasons why you may want to change your real estate timetable to the fall or even winter months.
Less competition. You may have heard that spring is the best season for buying a home, and while it's consistently the busiest time of the year, there are far fewer people house hunting in the fall and winter months. Less competition and more inventory mean less likelihood of competing bids and a better chance for you to score a new home for the holidays. Plus, everyone is in a good mood, making the whole buying experience more pleasant!
The possibility of end-of-the-year tax credits. Purchasing a property in the last quarter can unlock some of the biggest tax breaks of the year. The biggest is the ability to deduct interest paid on the mortgage, but a more immediate benefit is that you may also be able to reduce the amount of federal income tax withheld from your paycheck. Who doesn't like a little extra cash?
Better availability of services. During the busy spring and summer months, many moving companies are booked far in advance, sometimes six weeks or more! During the fall and winter, it's much easier to hire a moving company on shorter notice. And, if you decide that building a home is better, you may be offered upgrades or small extras to help sell that new home before the end of the year.
The quiet fall and winter months could be just the right time to get you into your new home. If you're ready to take the plunge, be sure to reach out to one of our professional agents to get started on this exciting process!