4 Things You Can Do to Get the House (That Aren't Offering More Money)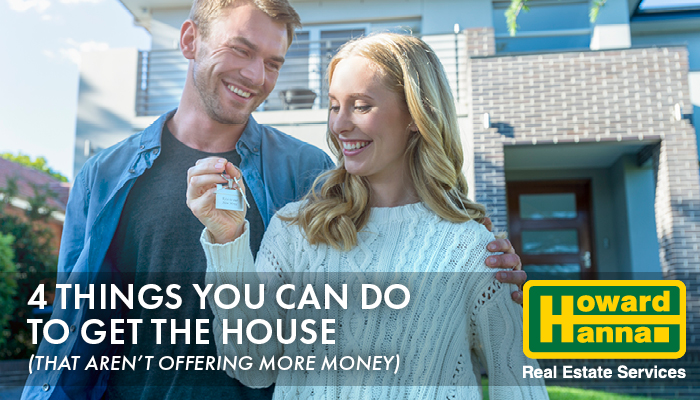 As the prices of homes increase and the inventory shrinks, it's important to adapt to a market where the seller calls the shots. There's more to making an offer on a home than simply offering the highest bid. These four tactics may help your offer stand out from the rest!
1.
Write a Letter
Getting the seller to like you is more important than you may think. Most sellers have an emotional tie to their home. Letting the seller know why you want to live in their home can improve your chances of getting the home. Tell the seller what kind of memories you intend to make in their home. Sellers often feel more comfortable when they know that the buyer will turn their house into a home.
2.
Get Pre-Qualified
The chances of winning a bid on a home without being pre-qualified for a mortgage are slim to none. Want to stand out against the competition? Get pre-approved for a home loan. Getting pre-approved is even better than getting pre-qualified.
A pre-approval letter demonstrates that the lender has verified your income and other required documents. Knowing the buyer is financially capable of purchasing their home helps put the seller at ease.
3.
Offer a Flexible Closing Period
Flexibility is key during the transition between buying and selling a home. It can really improve your chances of getting the home if you understand the needs of the seller and are able to offer a closing timeline that suits them. Timing is a very important factor and can decrease the stress on the seller if the timing is a good fit.
4.
Quick Inspections
Another tip to make an attractive offer on a home is to offer an "as-is" inspection contingency. The buyer will have the opportunity to inspect the condition of the home while assuring the seller they will not require any repairs. If there is any damage to the home, you will have the choice to take the home as is or revise your offer – or even withdraw it.
An as-is inspection contingency is very pleasing to a seller for several reasons. It can save them time and money when selling their home. Therefore, your offer will stand out from the rest!
We hope these tips help you get the house of your dreams without breaking the bank!