5 Tips for House Shopping with Kids (Without Losing Your Sanity)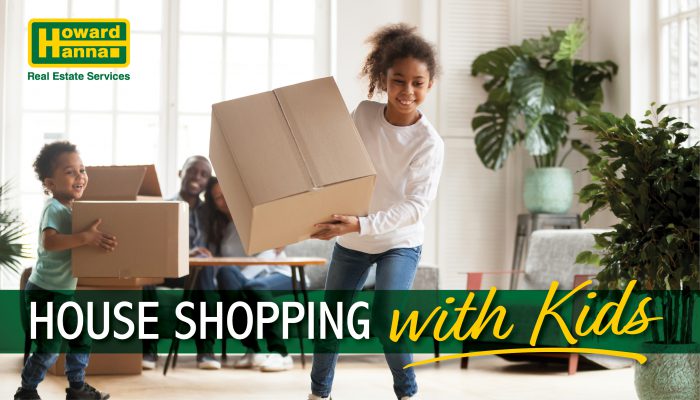 Searching for your dream home can feel overwhelming, especially when adding children to the mix. As parents, we want the best for our children, including the best possible home to raise them in. However, house shopping with small children can add to the stress of buying a home. If you've seen Pixar's Inside Out, you know how terrifying and emotionally challenging moving to a new place can be. After all, it's a new home, new neighborhood, and new school. That's a lot for a little human to process. Here are some tips to keep in mind when searching for a house with a little one in tow!
Hire a real estate agent.
Hiring a real estate agent is a great choice when buying a home for several reasons.
Market knowledge
Negotiation skills
Confidentiality
Peace of Mind
When you have children and are looking for a home, having a professional on your side can be invaluable. They'll save you time and energy by showing you homes that suit your needs. They'll negotiate the best deal on your behalf, and will help you close on the perfect home for your family.
Find the perfect agent for your family with our real estate agent search!
Leave the kids at home.
If you have a child, then you know the art of multi-tasking. However, when searching for a home, it can be prudent to have your entire focus on the task at hand. It is important to visualize yourself in the home, and not having to focus on your children may make that easier.
Get a babysitter for the day and find your kiddos the house of their dreams! Or, take a long lunch and attend a house showing while the kids are at school.
If they must come – keep them busy.
There are some occasions where there's no shame in breaking out the iPad to occupy your little ones. Attending house showings is one of them! Giving them an activity to focus on while you tour a home can help you focus, too.
Older children may want to participate in the home tour and offer their opinions. You will want to make sure you discuss with them in advance the realities of house shopping to set their expectations. Just like you, your children may fall in love with a home that's outside your budget, in the wrong neighborhood, etc.
Make sure you notify your real estate agent in advance if you plan on bringing your children. If you have multiple adults who are weighing in on the decision, such as a spouse, family member, or close friend, let them do double-duty by watching children while you tour the space. They can still offer their opinion later.
Maximize your time on the property tour.
Plan to spend at least fifteen to twenty minutes at each property, plus an extra few minutes to get your child settled, if they are coming along. You're looking for a home where you will want to create memories for years to come. Therefore, simply looking on the surface will not suffice. You should visualize yourself in the home.
A tip for maximizing your time at each property viewing is to drive separately. Driving alone saves time because you avoid having to transfer a car seat into your agent's car.
Build excitement for your kids.
A great way to get a child excited about a new home? Let them choose their bedrooms – or at least make some color or decorating choices! Experts have found that younger children love the idea of getting to choose their own bedrooms and picking their décor.
However, one thing to keep in mind is having this conversation early. Depending on the children's ages, sit down and discuss what is to come in regards to the move.
With all this in mind, take a breath, and go find the perfect house for you and your family!