5 Ways To Be A Hanna Influencer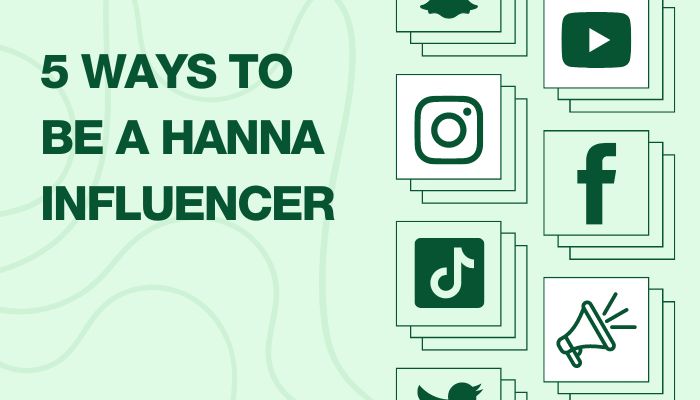 When it comes to building a real estate career, you can't overestimate the power of social media. From connecting with clients to building buzz about new listings, Facebook, Instagram and Snapchat offer powerful ways to build your business. That's why we've put together the following list of tips and tricks to enhance your social media presence and help you become a Hanna influencer.
1. Grow Your Presence with Facebook, Instagram and Snapchat Stories
If you're not already promoting yourself and your listings using Instagram, Snapchat or Facebook stories, get started ASAP! Stories are a great way to boost your social media presence and promote your listings.
Here are a few ways to step up your social media story game:
Post a walk-through of your listings. Buyers love to see behind-the-scenes clips of listings, and a video offers a more immersive look at the property.
Add Howard Hanna GIF stickers to your posts to make a splash. See the instructions below to add a GIF sticker.
Tag any of your vendors in your story posts. If you hired a photographer or home stager, be sure to tag them so they can repost your story. Also, ask your sellers for permission to tag them, so they can share the story in their personal sphere.
2. Take Advantage of Howard Hanna GIF Stickers
Give your Instagram, Snapchat and Facebook stories some extra pizzazz with our Howard Hanna GIF stickers. Adding branded Howard Hanna GIF stickers to your stories can help them look more polished, engaging and professional.
You can find our GIF stickers anywhere the Giphy engine powers GIF stickers, which currently includes Facebook stories, Instagram stories, Snapchat, and even the Giphy Keyboard app for iPhones. Explore all our GIF stickers by checking out our brand channel at Giphy.com/HowardHanna.
To access the stickers on Snapchat, Facebook and Instagram, follow these steps:
In the app, enter the "Stories" interface and take or upload a photo.
Select the stickers button as shown below. It looks like this: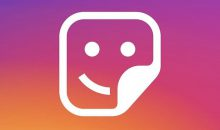 Facebook only: Select "GIFs"
In the search bar, type "Howard Hanna," to find our stickers.
Select one to add to your story, and use your fingers to move, resize or rotate it.
Repeat these steps to add additional stickers!
3. Use #Hashtags!

Make sure to include #HowardHanna and use the name of the neighborhood or area where your listing is located as a hashtag. When people search for a hashtag on Instagram, they might come across your story as they search.
4. Follow, Like & Comment
When it comes to social media, engagement is king. When someone replies to your story or comments on one of your posts, make sure you reply back! And if you're not already following that person, try adding them to boost the connection. The more touchpoints you have, the better.
We always say that "there's no such thing as a 'past client.'" Use social media to keep in touch with your clients after they've bought or sold with you – you never know when they'll be ready to move again! This means liking and commenting on their social media posts to keep the connection alive.
5. Tag Howard Hanna
An easy way to boost your social media posts and stories is by tagging Howard Hanna Real Estate Services. If you tag Howard Hanna pages, you increase the chance of a repost from our company-wide accounts. Don't miss this easy step to reach a larger audience.
You are now ready to be an official #HannaInfluencer!