5 Ways to Stop Pests This Spring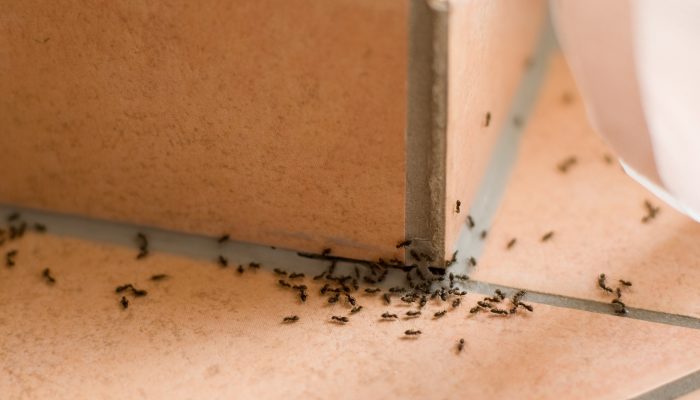 Spring is right around the corner, and with the warmer weather come bugs and pests of all kinds. Let Howard Hanna help you to pest-proof your home this spring with these suggestions.
Keep lids on trash cans. Food attracts insects and other pests, so as you go through your checklist of spring cleaning tasks, make sure this one is at the top of the list. Examine your outdoor trash cans to ensure that lids are tight fitting. You may also want to consider using garbage bags because it adds an extra layer of protection against creepy crawlers.
Keep your kitchen clean and tidy. Food is like a gourmet bug buffet, making the kitchen and pantry a hotspot. Use glass, plastic or sealable containers for storing products such as cereal. Remember, even random crumbs leftover from last night's dinner may be enough to attract pests. Take out the trash frequently and promptly, and don't leave dirty dishes in the sink or on the counter!
Screen your windows. With the warmer weather, it's nice to open the windows and have the fresh air flowing! But, your window can be a door welcoming bugs into your home. Inspect your windows and doors to ensure that they're in good working order. Then, fix any rips or tears that could let pests inside. If you have a patio door, invest in a sliding screen to make it harder for the bugs to come in and make your home theirs, too.
Don't forget your lawn! Take a tour of your front and back yards to see where problem areas might be. First, clean gutters as they can become a breeding ground for bugs. Second, trim hedges which, if left unkempt, can become a highway for pests to travel easily from outdoors to indoors. Third, clean and tidy up your lawn! Move firewood away from the home, and pick up fallen fruits or nuts.
Check the exterior. Bugs can sneak into the home via openings or cracks and holes in the foundation. Look for any problem areas, and seal any cracks that you may find. By doing this, you'll prevent them from getting in through the exterior. You may also want to do this check multiple times a year.
Incorporate these recommendations into your spring cleaning routine, and you'll keep the bugs at bay this year and in the future!