5 Work-Life Balance Tips for Parents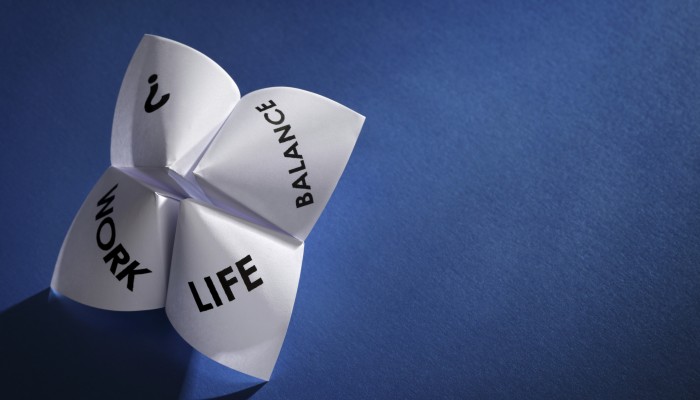 Balancing your personal and professional life can be challenging, to say the least. Whether you are a mom or dad, let's face it, it's tough. It is virtually impossible to divide your attention and focus and give 100% to both. Many parents find themselves overcome with feelings of guilt and constant stress. And while many companies advertise that they are "family friendly" and promote balance, in reality many do not support the pursuit of one's own passions and personal goals.
Here are some tips to help you to manage both your job and your family:
1) Let go of the guilt
This is the single, most important thing that you can do for yourself. Think positively. Focus on how your career benefits your family. You are contributing to your family's financial well being. Maybe you are earning enough to save for college or take a family vacation.
Your career allows for a lot of things that may not be possible if you were a stay-at-home parent. The next time you are online, check out some local parenting blogs. They are a great place to find support.
2) Create special family time
Creating special family time can help alleviate some of the stress and guilt associated with having a career. If you and your children know that you have something to look forward to each week, it will make that time away from home more manageable.
Providing the family with the opportunity to bond will also allow them to gain understanding of your personal goals. They will want to be more supportive and they will become your personal cheerleaders instead of what can seem like an angry mob.
Bonding time can be anything from a sit-down family dinner to a movie night.  Does your job often take you into the evening hours? There is no rule that states you must have a family dinner, so make it a family breakfast. Get creative! It's the quality time that counts.
Also, be sure to give your family your undivided attention during this time. Don't check email or voicemail. Let them know that they are your #1 priority.
3) Don't neglect your partner
Hockey schedules, homework, dentist appointments and an emergency trip to the grocery store to bake several dozen cupcakes for a school event the next day make it very easy to neglect your partner. In fact, they are often the first to get neglected.
It is extremely important that you make your partner a priority. Schedule regular date nights for just the two of you. Communicate with them throughout the day, and not just about carpools and Christmas musicals.
Talk to your partner the same way you did before you had children so that you don't lose touch with your relationship. Your partner should be a partner in the true sense of the word.
4) Don't neglect yourself
You simply cannot take care of anyone else if you don't care for yourself. You need time to recharge your batteries; read a book, schedule a massage, attend a sporting event or a community festival.
All too often, working parents neglect themselves in an effort to balance everyone else's activities and to make everyone else happy. Parents often experience feelings of guilt, holding onto the misconception that these things are selfish.
The exact opposite is actually true. You are at your best when you are you.
Relaxing and doing something you enjoy will allow you to do your work and manage your schedule with a clear head. You perform better when your body has had the opportunity to recharge and de-stress itself. Without this time, you will lose your sense of self and get burned out. This will affect your performance at work, your relationship with your kids at home, and your relationship with your partner.
5) Ask yourself, is it time for a change?
If you find that these things are not working for you, maybe it is time to find a career with flexibility. Some companies promote balance and some add to the guilt. What was working for you pre-children may not be right for you now.
You want to find a company that supports you, or perhaps even consider starting your own business. Don't expect every employer to recognize or be concerned with how much you are needed at home. Your family is not a part of their bottom line.
Some careers offer far more flexibility than others while still allowing you to achieve your personal, professional goals. A career in real estate can offer a flexible schedule that can help you connect with your family. Learn how Howard Hanna helps our real estate agents succeed!
There is no single formula for work-life balance – every family is different. But these tips may help to guide you to a more balanced life.