How Does My Credit Affect My Mortgage?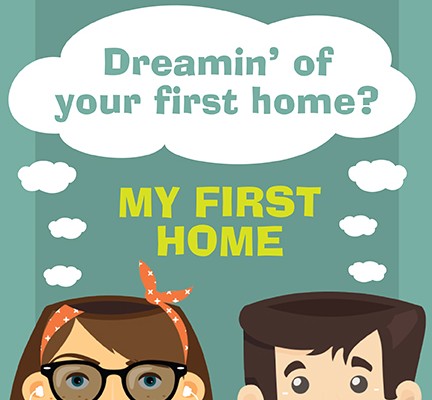 How Does My Credit Affect My Mortgage?
Similar to the application process for other loans, the application process for a mortgage loan requires the potential borrower to consent to a credit check. While this may sound daunting or invasive, it is necessary in order to receive any kind of funding for such a large purchase. In face, a credit score is usually, if not always, one of the most influential determinants of your mortgage rate.
Thinking about buying your first home? Read our guide today!
So how exactly does your credit affect your mortgage? The simplest answer to this question is the higher your credit score, the lower your interest rate will be for your mortgage loan. This doesn't explain much, though, does it? In fact, this might even create some more questions that need to be answered.
First, what is credit? Credit is a compilation of your credit scores and credit report, including your credit history. Car loans, school loans, and any credit card payments you have made have all affected your credit. You may not have much credit history at this point, but becoming a homeowner gives you the ability to build your credit over time. And remember, some credit is much better than no credit at all.
Second, what does a lower interest rate really mean for me? As a general rule, a lower interest rate when you are borrowing money is always better. This means that less interest will be added to your loan payment. The lower your interest rate, the less extra money you will owe the lender over time and the lower your monthly payment will be.
Third, what does a lender look for in terms of credit? Mortgage lenders look for good credit scores and the absence of bad credit marks, including defaults in payments, lawsuits, bankruptcies, etc. Your payment history is the greatest factor in the credit score, so it is very important that you remain on top of your finances, especially when applying for a mortgage loan. While extremely important, your credit is not the only thing a lender will examine before approving or denying you a mortgage loan. If you would like more information about what to expect in terms of a credit check, contact one of Howard Hanna's Mortgage Loan Originators.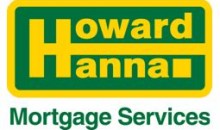 NMLS# 101561. Restrictions apply. Advanced Equity Loan must be in 1st or 2nd lien position. Offer of credit is subject to credit approval. Contact Howard Hanna Mortgage Services for mortgage products and eligibility. Howard Hanna Mortgage Services is licensed by: The Pennsylvania Department of Banking and Securities as a Mortgage Lender – License number 21415. The Ohio Department of Commerce – Division of Financial Institutions – License number RM.804531.000. The Michigan Department of Licensing and Regulatory Affairs, Office of Financial and Insurance Regulation, First Mortgage Broker/Lender License number FL0022570, Second Mortgage Lender Registration number SR0022571. The West Virginia Division of Banking – License number ML-20884. Howard Hanna Mortgage Services is registered to do business in Pennsylvania, Ohio, Michigan and West Virginia. Contact a Howard Hanna Mortgage Loan Originator for full details.  PA (800) 474-4437, 1000 Gamma Drive – Pittsburgh, PA 15238. OH and MI – (800) 589-1118, 6000 Parkland Blvd. – Mayfield Hts., OH 44124. mortgage@howardhanna.com.