How Can I Improve My Credit Score?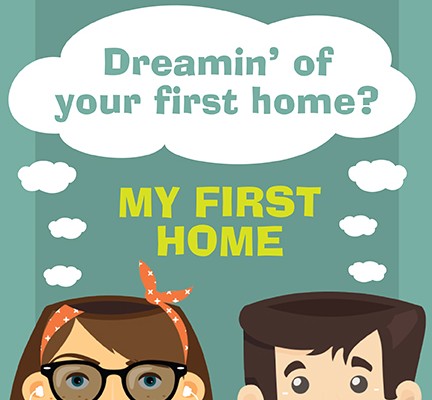 How Can I Improve My Credit Score?
Read our guide for first-time homebuyers today!
So your credit score isn't as high as you would like it to be. Don't panic, there are several ways you can improve your credit score! Keep in mind that improving a credit score takes diligence and patience; it doesn't simply happen overnight. Consistency is essential when building a strong credit score. Here are some things you can do to improve your credit score:
Get a credit card

While you may be developing a credit history through automotive loans and student loans, signing up for a credit card or two is another way to improve your credit score over time. This is a perfect example of credit scores taking time to improve: getting a credit card does not immediately improve your credit score. In fact, opening an account usually causes a small drop in your credit score initially, only to increase over time as you responsibly utilize the credit account.
Reduce your debt

In order to boost your credit score, pay your balances off as quickly as possible. While paying your balances in full every month is beneficial and will maintain your credit score, an improvement would be to pay multiple payments throughout the month to keep your debts owed low. Not every credit card issuer offers or accepts multiple monthly payments, but it is worth asking.
Set up payment reminders

It is extremely important to pay your bills on time. Lenders are less inclined to give money to someone who is late on bill payments. Setting up reminders keeps you organized and ensures timely delivery of your money. It is better to pay bills on time than to try to save a large chunk of cash to put towards a house, foregoing bill payment in the meantime.
Under-use your credit cards

While it is important to have credit cards and responsibly use them, you should not use a credit card for every single purchase. Try to limit your credit card usage and instead use cash or a debit card; this way, the credit bureaus don't receive a negative impression of you using almost all of your allotted credit.
Raise your credit limit

If you don't like carrying cash, or wish to be able to use a credit card for most of your purchases, it is a good idea to try to raise your credit limit. Tread lightly with this option though – it only benefits you to raise your credit limit if your spending habits remain the same. Raising the limit and keeping your spending habits the same means that you will be using a smaller percentage of your allotted credit, which looks good on a credit report.
Eliminate insubstantial balances

If you have a number of credit cards, each with smaller balances owed on them, this may be hurting your credit score instead of helping. It is best to consolidate your credit accounts; having one or two cards is ideal. This way, your credit report is not being bogged down with a lot of balances owed. Pay off these smaller balances as quickly as you can to improve your credit score.
Are you buying your first home? Read our guide!
---
 Here are some ways to manage your credit score in regards to applying for a mortgage loan:
Offer a higher down payment

The larger the down payment you can make, the smaller the amount of money you will need to finance. This means your monthly payments will be lower and your credit score will be less affected.
Do not apply for new loans or lines of credit during the home-buying process

If you know you are in the market for a new home, do your best not to change your credit accounts drastically. Any new credit accounts created will initially lower your score before improving it, and the lender will only see the lowered score, not the potential it has.
---
A credit score is not the single determinant of your fiscal responsibility. Damaging things happen; what is important is to remain on top of your credit history and take necessary steps to improve your credit score over time. Be patient and work hard – and if you need advice, reach out to a Howard Hanna Mortgage Loan Originator for some helpful tips on what a lender specifically looks for!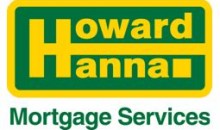 NMLS# 101561. Restrictions apply. Advanced Equity Loan must be in 1st or 2nd lien position. Offer of credit is subject to credit approval. Contact Howard Hanna Mortgage Services for mortgage products and eligibility. Howard Hanna Mortgage Services is licensed by: The Pennsylvania Department of Banking and Securities as a Mortgage Lender – License number 21415. The Ohio Department of Commerce – Division of Financial Institutions – License number RM.804531.000. The Michigan Department of Licensing and Regulatory Affairs, Office of Financial and Insurance Regulation, First Mortgage Broker/Lender License number FL0022570, Second Mortgage Lender Registration number SR0022571. The West Virginia Division of Banking – License number ML-20884. Howard Hanna Mortgage Services is registered to do business in Pennsylvania, Ohio, Michigan and West Virginia. Contact a Howard Hanna Mortgage Loan Originator for full details.  PA (800) 474-4437, 1000 Gamma Drive – Pittsburgh, PA 15238. OH and MI – (800) 589-1118, 6000 Parkland Blvd. – Mayfield Hts., OH 44124. mortgage@howardhanna.com.