A Guide to Buying Your First Home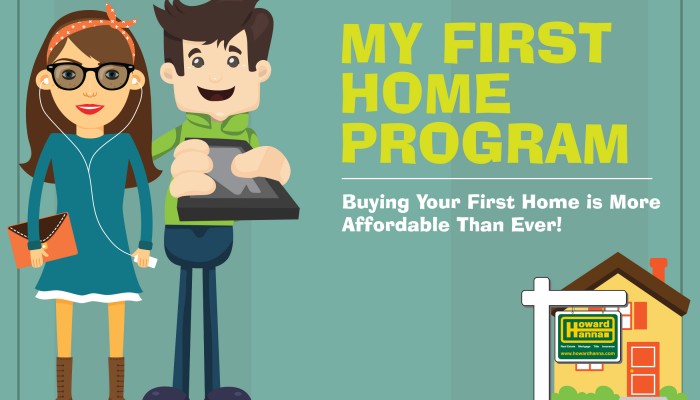 If you're thinking about buying your first home, you probably want to know more about how the process works! After all, buying a home can be a complex transaction. Here are Howard Hanna, we want to make your homebuying experience a pleasant one, so we put together this guide to help you explore the steps of purchasing your first home.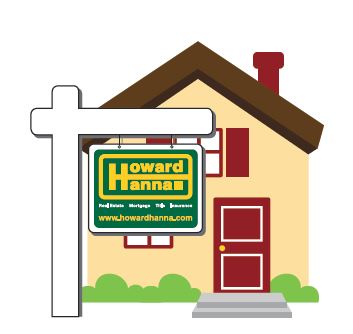 1. Meet with a sales associate.
Working with a Realtor to purchase a home is critical for first-time buyers. A real estate agent can help you understand the market, help you navigate the world of open houses and showings, and has resources to help you find the home of your dreams.
Why Should I Use a Real Estate Agent?
How to Choose Your Real Estate Agent
2. Get pre-approved for a mortgage.
Mortgage pre-approval is key for buying a home! It helps show that you're serious about buying, and lets you know exactly how much house you can afford to buy.
Why Should I Get Pre-Approved for a Mortgage?
What Do I Need for a Mortgage Application?
3. Search for your first home.
Now it's time for the best part! Touring homes helps you understand what you'd like your first home to be like. Look through listings online, go to open houses, and ask your real estate agent to schedule showings for homes you really love.
Explore home listings near you
Tips for Attending Open Houses: Get the Most From Your Visit
A Starter Home vs. A Forever Home
Real Estate Glossaries:
Real Estate Glossary, Volume 1: House Styles
Real Estate Glossary, Volume 2: Listing Status
Real Estate Glossary, Volume 3: Molding Styles
Real Estate Glossary, Volume 4: Landscape Design Styles
Real Estate Glossary, Volume 5: Flooring Options
Real Estate Glossary, Volume 6: Roof Types
4. Find your home and make an offer.
Okay, we lied, this is the actual best part! When your offer is accepted, you'll be well on your way to owning your first home!
Congratulations!
5. Sign the Contract of Sale – Escrow.
Howard Hanna Mortgage Services
6. Due diligence.
Next up, you'll perform required and desired inspections – your real estate agent and mortgage professional will advise you on required due diligence you must do.
Inspections: Home, Wood Infestation, Roof, Pool, etc.
Reports: Seller Disclosure, Title Commitment, CCRs, HOA Disclosures, etc.
What You Need to Know About Contingencies
7. Choose a loan and apply.
How Do I Know Which Type of Mortgage is Best for Me?
How Does My Credit Affect My Mortgage?
How Can I Improve My Credit Score?
8. Secure homeowner's insurance.
Homeowner's insurance is protection against the many property and liability risks you can face as an owner.
Howard Hanna Insurance Services
9. Pay any additional closing costs.
Make sure you plan in advance for closing costs! Talk to your mortgage professional about what closing costs you can expect.
What Additional Costs Come with Owning a Home?
10. Transfer utilities and get ready to move.
Moving can be exciting, stressful, and exhilarating. Get ready to move into your new home with these tips.
14 Things to Do When You Move Into a New Home
8 Tips for Moving With Children
Get the keys to your first home! Congratulations, homeowner!
---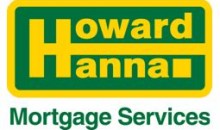 NMLS# 101561. Restrictions apply. Advanced Equity Loan must be in 1st or 2nd lien position. Offer of credit is subject to credit approval. Contact Howard Hanna Mortgage Services for mortgage products and eligibility. Howard Hanna Mortgage Services is licensed by: The Pennsylvania Department of Banking and Securities as a Mortgage Lender – License number 21415. The Ohio Department of Commerce – Division of Financial Institutions – License number RM.804531.000. The Michigan Department of Licensing and Regulatory Affairs, Office of Financial and Insurance Regulation, First Mortgage Broker/Lender License number FL0022570, Second Mortgage Lender Registration number SR0022571. The West Virginia Division of Banking – License number ML-20884. Howard Hanna Mortgage Services is registered to do business in Pennsylvania, Ohio, Michigan and West Virginia. Contact a Howard Hanna Mortgage Loan Originator for full details.  PA (800) 474-4437, 1000 Gamma Drive – Pittsburgh, PA 15238. OH and MI – (800) 589-1118, 6000 Parkland Blvd. – Mayfield Hts., OH 44124. mortgage@howardhanna.com.