Five Current Real Estate Myths, Debunked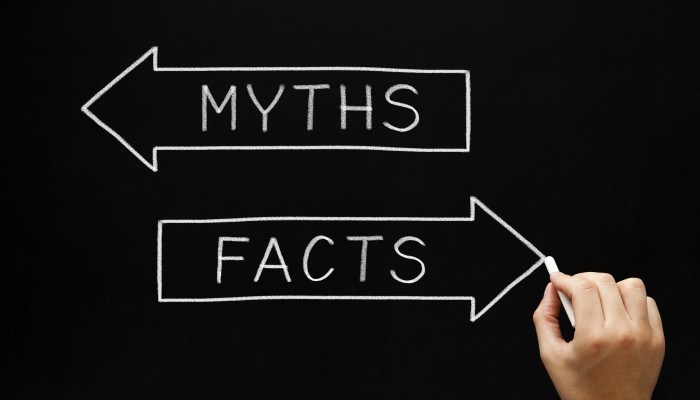 Buying or selling a home is an exciting time, during which you'll likely get a lot of unsolicited "experts" trying to help you along the way. When it comes to real estate, many people generalize based on their own experiences without doing proper research.
We're here to help debunk some real estate myths you may hear while you're on your home buying or selling journey.
Myth #1 – Only list a property in the springtime.
While it may be true that real estate is somewhat seasonal, in January 2014 Howard Hanna saw one of its highest months of sales on record. Redfin found that 50 percent of houses listed in spring got above asking price when compared with 51 percent of wintertime listings. The bottom line? A good home is a good home is a good home regardless of when it hits the market.
Myth #2 – Listing your home yourself saves money.
Many believe that they can save both time and money by selling their homes themselves. Some believe that selling a home is easy but don't consider the skills and experience of a real estate agent. Negotiating the best price, knowledge of the most up-to-date contracts or transactions, and even how to handle home inspections are all areas of expertise for agents because of the nature of the job. Working with a friendly, local Howard Hanna agent will help you navigate the simplest and quickest way to get the best outcome possible when selling your home.
Myth #3 – My house is new, I don't need to stage!
Listing photos are often a critical factor in the pricing and selling of a home. They also help determine how fast a home will sell. A poll by AOL Money and Finance showed that 87 percent of buyers indicated that presentation makes a world of difference in most sales. Stagers, and real estate agents, know what people in your market are looking for and can make your house inviting and appealing to a wide audience of buyers. Therefore, hiring a professional stager and photographer is typically a worthwhile investment.
Myth #4 – A "For Sale" Sign is all I need to sell my property.
A "For Sale" sign outside of a house or condo is a wonderful start, but it's not the only way to market your home. Newspaper advertising, social media, word of mouth, multiple listing services, open houses…the sky is the limit! When listing a home with Howard Hanna, sellers have multi-generational marketing that is scalable depending on the needs of the customer and the property. We even have a high-end home program, Homes of Distinction, which allows discerning buyers access to exclusive properties.
Myth #5 – Renting is better than buying.
In most markets, buying a home has become very affordable, especially if you're planning to stay in one location for more than two years. A Trulia survey even indicated that the vast majority of Millennials, 93 percent to be exact, plan to purchase a home in the future. Building equity, stable mortgage payments, and tax deductions are just a few of the reasons why it makes more sense to purchase a property than it does to rent. And, with the creation of the Howard Hanna My First Home program, home ownership is simple and easily attainable.