In a four-day experiential workshop hosted at Howard Hanna's Cleveland Corporate Home Office last week, 47 students from Ohio, Indiana, Michigan, and Pennsylvania learned about building relationships, listening to objectives, and achieving goals. Attendees of the Ninja Installation dedicated their week to learning tools to increase production and move toward continued future success.
Ninja Course Guide, Terri Johnson, helped the students learn how to work smarter, not harder and streamline decision-making while creating a roadmap for success. By breaking the sessions into themed days – Your Brain and Belief System: Are you in the FLOW?; Working with Sellers; and Working with Buyers – students were able to absorb information on proven sales systems and begin to implement effective work habits.
When asked for feedback on the course and what they liked best – the students offered up the following:
Only everything!

This class has been life changing!

My life has a new perspective that will benefit my business!

Amazing!

So fundamental and powerful!

Howard Hanna Students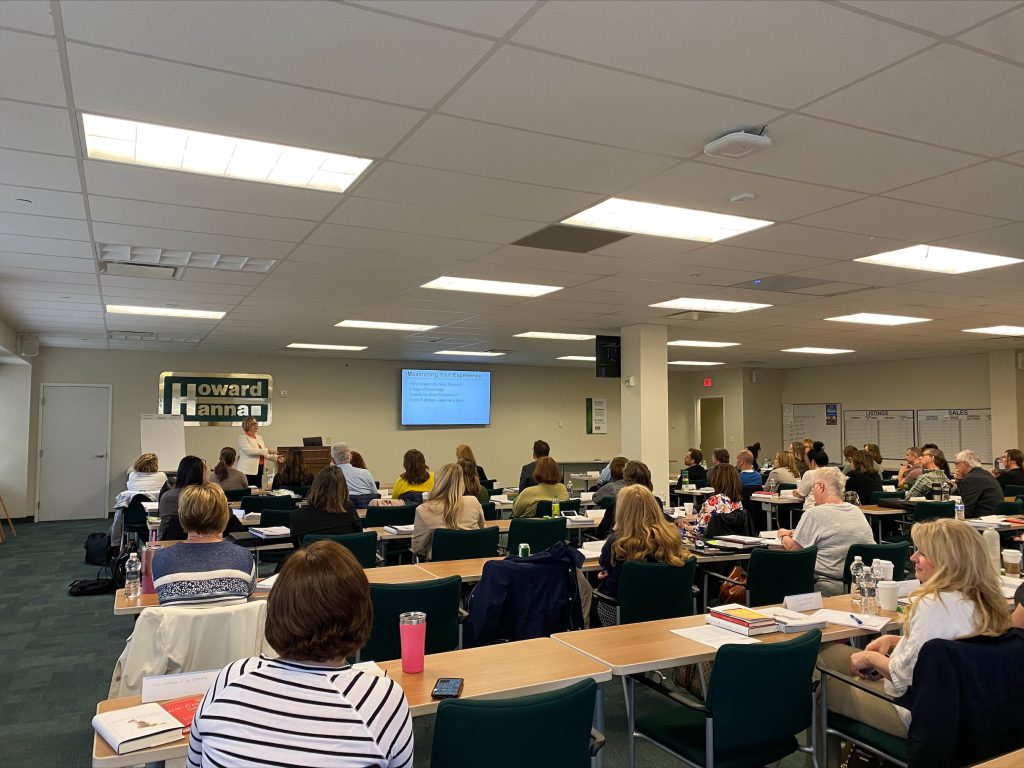 For readers interested in learning more about Ninja Installation, please click here to visit their website. And for readers interested in learning more about a career in real estate, we're always looking for dedicated professionals that want to make a difference in their community. Visit our Hanna Careers website to learn more today!
(Visited 3 times, 1 visits today)
Last modified: May 12, 2022