Guide to Buying Your First Home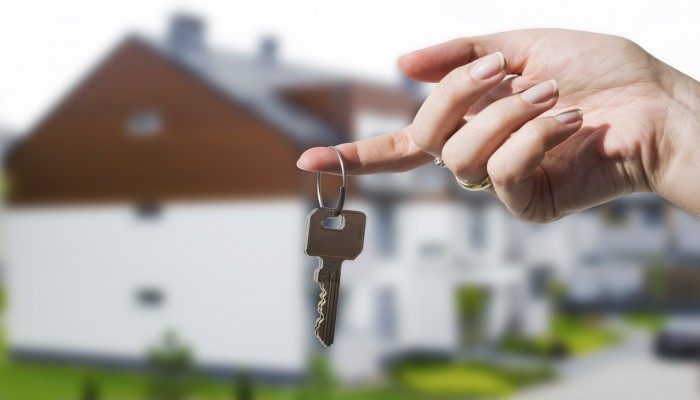 Updated on 1/22/2019.
Becoming a new home owner can be a daunting process. At Howard Hanna Real Estate Services, we understand that purchasing a new home is a big deal, especially if it is your first time! We have put our heads together and have come up with some essential steps to guide you through your first home purchase.
Decide to Buy
While this may seem redundant, buying a home is not always ideal for each individual – some people are more comfortable renting. At Howard Hanna, we offer both rental and ownership services. If you have decided to buy your first home, congratulations! We are willing and eager to help you through this process!
Prepare Financially
Now that you have officially started the process of buying your first home, the research and preparation can begin. As a buyer, you need to become familiar with your financial situation and calculate how much home you can afford.
Review your finances to determine a down payment that you are comfortable placing when you find your dream home.
There are now several ways to get a free credit report, so take advantage of these online resources.
Research loan programs and payment options so that you are able to make an offer before someone else beats you to it. There is no such thing as being too prepared; get preapproved online with Howard Hanna Mortgage Services, and explore our exclusive My First Home program.
Choose a Real Estate Agent
We encourage all homebuyers, especially first-time buyers, to work with a real estate agent. Buying your first home can be stressful; our sales associates are there to make your life easier.
When searching for an agent to assist you, referrals from friends and family are very influential. Howard Hanna has thousands of local experts who are extremely knowledgeable about the real estate market and are available to you at over 140 neighborhood locations – find a real estate agent near you!
Search, Search, Search!
Start the hunt for your first home! Now that you are equipped with a real estate agent you have nothing to worry about.
Use any and every means you can think of to find listings in the location that you are looking to live in. Newspapers, magazines, online listings, and home search mobile apps are all useful tools that you and your agent can use to find available homes.
Search Howard Hanna's listings, and be sure to utilize your agent's expertise to help you find exactly what you are looking for.
Remember, it may take some time. Stay positive and determined; we are confident that your dream home is out there!
Home Inspection
The home inspection can be a game changer when purchasing any home, especially your first. As the buyer, you will be financially responsible for setting up the home inspection on your potential first home.
The inspector will search the house for any hidden problems that an untrained eye may not be able to perceive.
Not sure which company to use? Need more guidance on the process? Howard Hanna's sales associates are very well connected in the community and are able to refer you to reliable companies and services in your area.
Bid, Negotiate, Escrow, Close
Once your future dream home passes the home inspection, and you love the house, it is time to make an offer! Your real estate agent can help you decide on an initial offer and then negotiate from there if necessary.
Howard Hanna's sales associates are well trained in the art of negotiation and can get you the best deal.
At this point in the process, the homeowner may decide to make use of escrow. Escrow is a financial instrument to ensure that both parties are held accountable in a transaction. As the buyer, you may be asked to cover various fees, including the home inspection and down payment, through the escrow service so the seller knows that you are capable of making payments.
When you reach this point in the process, you can choose to work with our title agency, Barristers. Barristers assists both buyers and sellers with closings, including the completion of all necessary paperwork involved in closing on a home.
When the deal is settled and you are ready to close, the payments will be transferred to the seller and you will receive the title to your very first home! Congratulations, all that is left now is to move in! Oftentimes your Howard Hanna sales associate can recommend a trustworthy moving company for you – be sure to lean on them for anything you need!
Hopefully this guide to buying your first home has proved a worthwhile read. At Howard Hanna, we strive to provide the finest in real estate services in order to participate in our customers' realization of the American Dream.
We are at your service and are fully equipped to successfully get you into your first home. Let the best in the business help you today! To get started, find a Howard Hanna sales associate near you!