Howard Hanna Hometown Heroes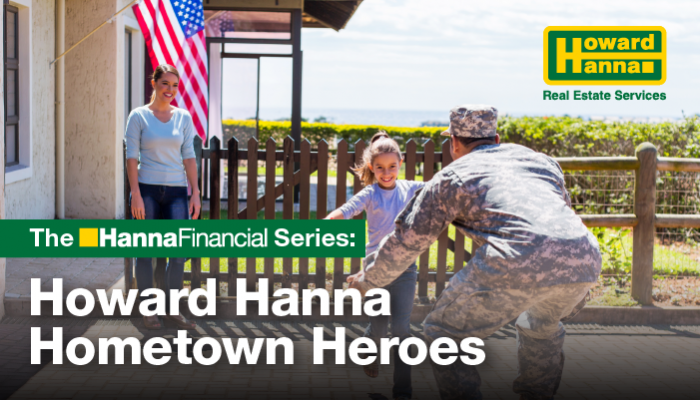 Our way of giving back to military members and first responders.
As a military veteran, Howard Hanna Real Estate Services founder Howard W. Hanna, Jr. is keenly aware of the sacrifice our military and first responders make on a daily basis. As a way of demonstrating the gratitude of the entire Howard Hanna organization, our HannaFinancial companies are offering United States Military personnel, police officers, firefighters, and emergency responders a gift card, in addition to a free flag kit.
It is our sincere desire to help make homeownership a reality for our Howard Hanna Hometown Heroes and their families. Active duty or honorably discharged military personnel, police officers, firefighters, and emergency medical providers make our communities a better place to live, and we want to give back to those who give so much for all of us.
We are offering qualified Howard Hanna Hometown Heroes borrowers a gift card when they use Howard Hanna Mortgage Services (PA, OH, MI), 1st Priority Mortgage (NY), or Towne Mortgage (VA, NC) for their mortgage and Barristers Title & Escrow (PA, OH, MI, VA, NC only) for their title insurance on their new home.
Visit howardhanna.com/hometownheroes for program details and gift card amounts!
We understand that the homebuying process can be a little overwhelming. The HannaFinancial companies make the closing process simple. With offices in four states, we strive to meet your needs at the lowest cost through the efforts of our dedicated teams. Our home buying expertise and full-service capabilities make your transaction as efficient as possible. HannaFinancial is proud to bring you the Howard Hanna One-Stop Shopping experience. Learn more about our dedicated teams today: howardhanna.com/hannafinancial.