HannaFinancial: 7 Mortgage Doubts & Fears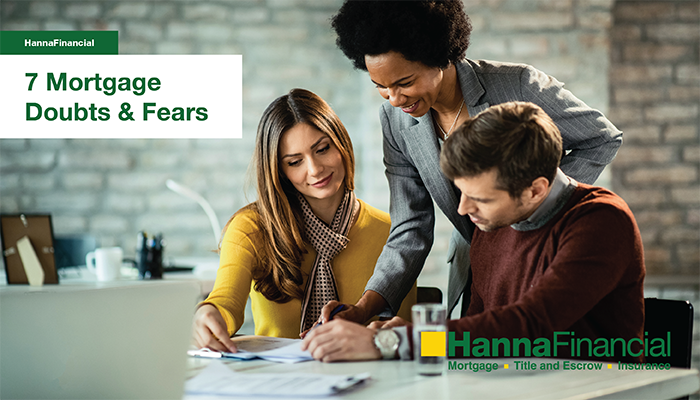 Buying a home is a huge investment, and with such a big life decision comes, quite understandably, questions and concerns. At some point in the home buying process, you may have begun to doubt or fear that this isn't the right decision for you. But just as when a toddler takes that first step, the fear of falling shouldn't keep you from moving forward.
When it comes to the home buying process, here are some common doubts and fears about getting a mortgage, with answers to help alleviate them.
#1 Fear – Saving enough for a down payment.
The industry standard is to save approximately 20% for a down payment, and while this is a good rule of thumb, it's not set in stone. If you don't have enough saved for a 20% down payment, there are alternatives.
Federal Housing Administration (FHA) loans can mean as little as a 5% down payment; however, they do require the borrower to pay for mortgage insurance premiums.
Veterans Administration (VA) loans are available for those who have served our country in the military. Many of these loans require no down payment.
USDA loans are offered to rural and suburban property owners and, like VA loans, allow for zero mortgage down payments. However, like FHA loans, they require you to pay a mortgage insurance premium.
My First Home Program. At Howard Hanna, we offer this program to first-time buyers. This program allows qualifying borrowers to reduce the cash required upfront by rolling some of the costs into the rate. For more information about this program, speak to your mortgage professional. Terms and conditions apply.
If you're unable to qualify for the above loans, another alternative is to speak with a financial advisor on what steps you can take to save more money. Sometimes this means waiting a little longer to begin the home buying process, and there's no harm in that. As with birthday presents, the wait is worth the effort!
#2 Fear – Getting approved for a mortgage.
What if you don't get approved for a mortgage? Although lenders aren't as quick to give out mortgages as they were a decade ago, it doesn't mean that getting approved for a mortgage is impossible. First off, speak with a mortgage professional about whether or not this would be a concern. If it is, they can give you advice on what steps to take.
If you feel like your credit score might be too low, you can take steps to improve your credit score such as reducing your overall debt, setting up payment reminders, and more.
There are also loans for which you can still apply if you have a less-than-perfect credit score, such as the FHA loan, which allows for a lower FICO score.
Remember to consult a mortgage professional when in doubt. We're here to help!
#3 Fear – Maintaining the house and repairing it when necessary.
Although there are maintenance costs to consider after buying a house, they aren't insurmountable, and there are ways to mitigate future maintenance costs:
Set aside savings specifically for emergency maintenance and house repairs.
Buy a new or newer home; new homes are less likely to require maintenance shortly after purchase.
Buy a home that has recently been renovated with new appliances. In many cases, these homes will also come with a warranty on the new systems, so if there is a failure within the first year or two, you can get them repaired at no cost to you.
Get an HSA home warranty. An HSA home warranty is different from homeowners insurance in that it is a service contract that provides for the repair or replacement of your system components and appliances that fail due to age and normal wear and tear. Check out this blog post for more information on how homeowners insurance and an HSA home warranty differ!
Get a home inspection. These are recommended as part of the home buying process and will let you know if the house you're considering could have hidden maintenance expenses that will need to be addressed immediately, such as a leaky roof. If this is the case, you can renegotiate with the seller so that the problem is addressed by the seller before the house is closed.
#4 Fear – Making each mortgage payment.
What if something happens and you're unable to make a mortgage payment? It's true that buying a home is a big financial responsibility. Because unexpected things can happen in life, it's a good idea to save enough money to cover three to six months of expenses. If you're especially concerned, it doesn't hurt to save up to nine months of living expenses. The more money you have saved, the better prepared you'll be in the event of an emergency.
#5 Fear – The interest rate.
As with the real estate market, mortgage rates fluctuate periodically. When the economy grows, financial markets tend to raise interest rates because the economy is so strong. If you're worried about interest rates rising before you're able to close on your home, you can take advantage of our Lock & Shop program. With our Lock & Shop program, you can get rate protection for up to 75 days!*
PA, OH, MI: Howard Hanna Mortgage Services Lock & Shop Program
NY: 1st Priority Mortgage Lock & Shop Program
#6 Fear – Understanding everything about the mortgage.
Fun fact: Scientists named an unusual northern lights display they witnessed in Canada "Steve" to make it seem less threatening while they continued to study it and figure out what was causing it. It's normal to fear what you don't understand, and the best way to remedy that is to learn more!
At Howard Hanna, we understand how it may seem overwhelming to get a mortgage and learn all about the mortgage process; as such, we've generated a variety of blogs to help break the whole process down into bite-sized pieces. Check out some of our blog posts below:
A Guide to Buying Your First Home
Mortgage Calculators: How Much Home Can I Afford?
Howard Hanna Mortgage Services: When do I qualify for home financing again?
What Do I Need for a Mortgage Application?
How Does My Credit Affect My Mortgage?
How Can I Improve My Credit Score?
Five Current Real Estate Myths, Debunked
#7 Fear – Picking the right mortgage and the right lender.
Picking a mortgage can be challenging, especially figuring out which type of mortgage is appropriate for you, but that's why your lender is there to help! If you're having a hard time deciding which lender to choose, consult your real estate agent. As with picking a real estate agent, you can ask questions to get a better idea about which lender is right for you.
Check out online reviews.
Consult with your real estate agent.
Ask friends and family for their recommendations.
Consult with different lenders and go through the pre-approval process to get a sense of what you might be getting into.
Ask questions!
Before letting your doubts and fears get the best of you, talk to a mortgage professional about your concerns. Your mortgage professional and real estate agent are there to help you every step of the way in the home buying process.
PA, OH, MI: Get in touch with Howard Hanna Mortgage Services.
NY: Get in touch with 1st Priority Mortgage.
VA: Get in touch with Towne Mortgage.
---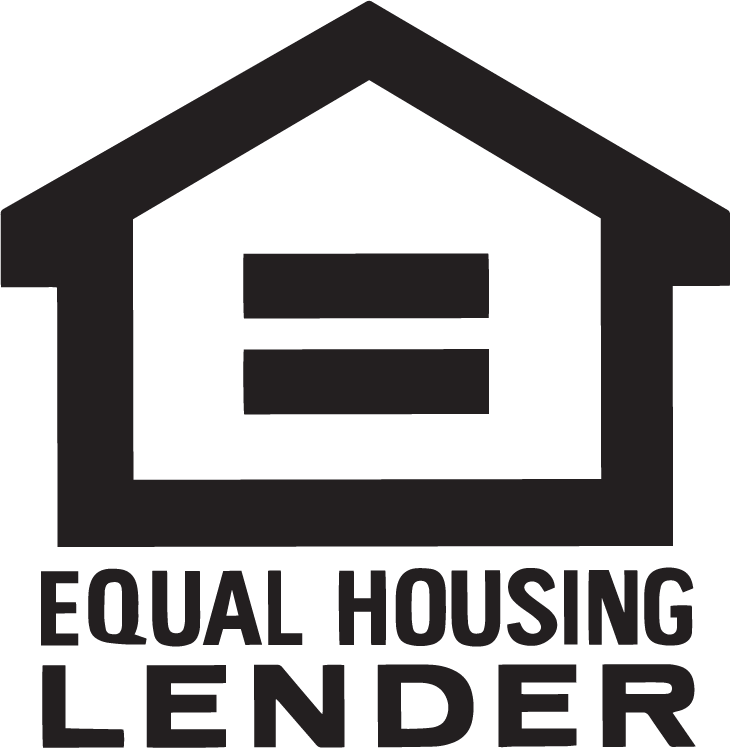 *Fully executed Sales Agreement must be provided to Howard Hanna Mortgage within 30 days of rate lock or lock is void. Loan must close within 75 days of the rate lock. Other product restrictions apply.
NMLS# 101561. Restrictions apply. Advanced Equity Loan must be in 1st or 2nd lien position. Offer of credit is subject to credit approval. Contact Howard Hanna Mortgage Services for mortgage products and eligibility. Howard Hanna Mortgage Services is licensed by: The Pennsylvania Department of Banking and Securities as a Mortgage Lender – License number 21415. The Ohio Department of Commerce – Division of Financial Institutions – License number RM.804531.000. The Michigan Department of Licensing and Regulatory Affairs, Office of Financial and Insurance Regulation, First Mortgage Broker/Lender License number FL0022570, Second Mortgage Lender Registration number SR0022571. The West Virginia Division of Banking – License number ML-20884. Howard Hanna Mortgage Services is registered to do business in Pennsylvania, Ohio, Michigan and West Virginia. Contact a Howard Hanna Mortgage Loan Originator for full details.  PA (800) 474-4437, 1000 Gamma Drive – Pittsburgh, PA 15238. OH and MI – (800) 589-1118, 6000 Parkland Blvd. – Mayfield Hts., OH 44124. mortgage@howardhanna.com.

*Borrower must provide executed sales agreement within 30 days. Offer of credit subject to credit approval. NMLS# 29600. Howard Hanna Real Estate Services is not a mortgage lender. Contact 1st Priority Mortgage, Inc. for mortgage products and eligibility. 1st Priority Mortgage, Inc. is a Licensed Mortgage Banker, New York State Department of Financial Services. All lending products are subject to credit and property approval. Terms, conditions, and certain restrictions may apply on all programs. Interest rate and program terms are subject to change without notice. This is not a commitment to lend. Contact a 1st Priority Mortgage Consultant for full details: (888) 500-9733.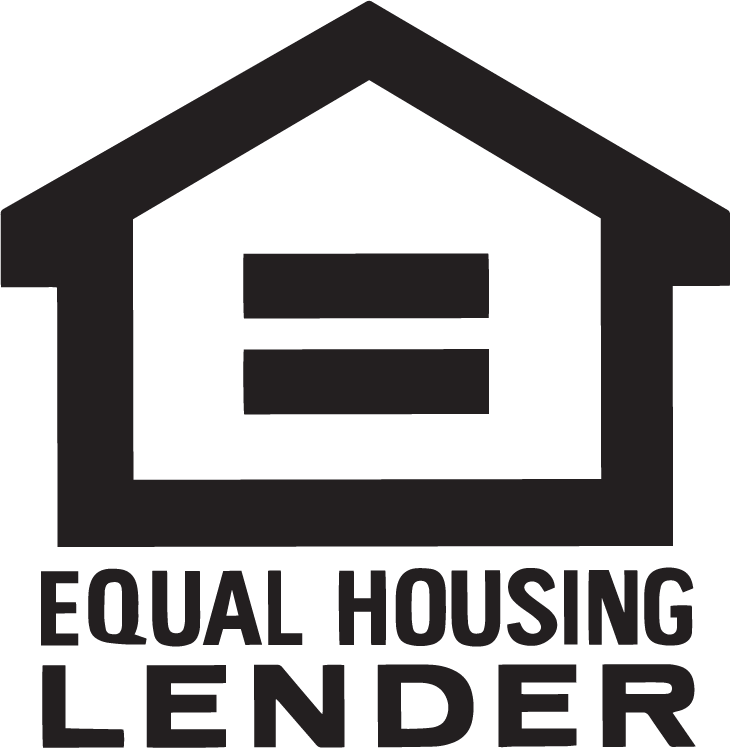 NMLS: 91904. Howard Hanna Real Estate Services is not a mortgage lender. Contact Towne Mortgage for mortgage products & eligibility. This is not a commitment to lend. Rates and programs are subject to borrower eligibility.