Highlights from HannaCon: Day 1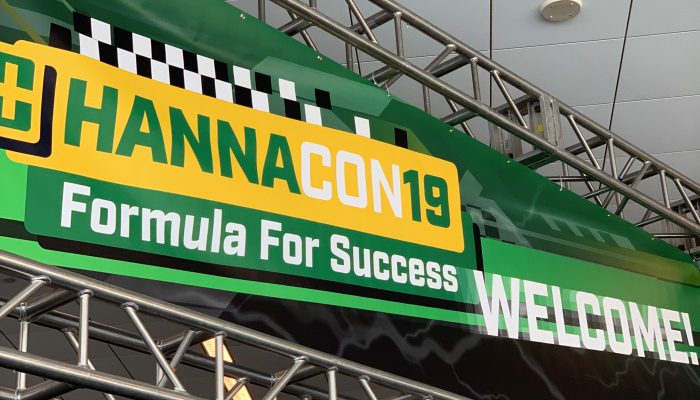 Howard Hanna Convention, known as "HannaCon," kicked off a fantastic Day 1 at David L. Lawrence Convention Center in Pittsburgh, PA. Over 4,000 real estate agents packed the convention center to hear from top real estate speakers, meet with dozens of vendors, and join in on the biggest Hanna party of the year!
At this afternoon's General Rally, Hoddy Hanna, Ken Trapeta, Hoby Hanna, and Debra Searle all took the stage to educate, inform, and inspire!
Hoddy Hanna: Technology and Opportunity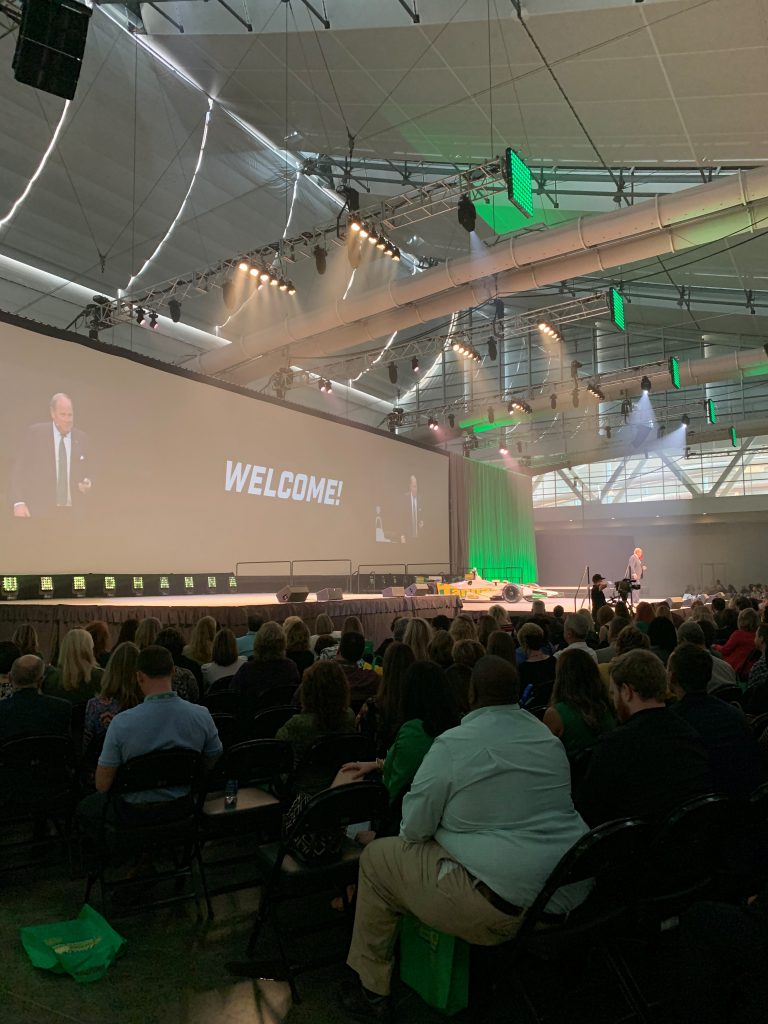 Accompanied by his sisters Helen Hanna Casey and Annie Hanna Cestra, Hoddy Hanna took the stage to welcome more than 4,100 staff and sales associates to HannaCon19, the latest installment of Howard Hanna's biannual convention.
An exhilarating, race-themed video introduction, live dancers, and the unveiling of a Howard Hanna-themed Formula 1 race car preceded Hanna's inaugural address, in which he congratulated Howard Hanna personnel on the company's unprecedented growth and exceptional innovation in 2018 and 2019.
He recognized numerous offices that were added to the Hanna family of companies and gave a brief overview of the company's recent technological innovations, before announcing that 2020 would be the Year of Opportunity.
In order to convert on those opportunities, Hanna encouraged agents to follow the example of his father by completing their "Daily 7s": Checking in with 7 buyers, 7 sellers, and 7 properties every day. He then concluded his remarks by thanking the hard-working Howard Hanna employers whose efforts had made this exceptional convention possible.
Ken Trapeta: Capitalize on One-Stop Shopping
Encouraging real estate marketing stats were shared by Ken Trapeta, President and Executive Director of RESPRO. The information honed in on the increasing volume of customers that seek a One-Stop Shopping experience when dealing with real estate transactions. Long gone are the days of relying on being the only point of contact or the sole communication source for a client.
Trapeta explained that today's real estate agents need to embrace today's unique opportunities: We can't turn a blind eye to the sheer volume of resources, mainly online, that the market offers potential clients. So, let's embrace and be prepared for the behaviors of today's consumer.
Statistics show that although consumers have the means to research on their own, 3 out of 4 prefer to work with someone that offers a streamlined solution to their real estate needs. Consumers aren't ready to forego their independence to research when they want. However, they still need you. They want your guidance and advice. Therefore, capitalize on all the wonderful One Stop Shopping programs Howard Hanna offers and use it towards your advantage!
Hoby Hanna: Green Penguin Experience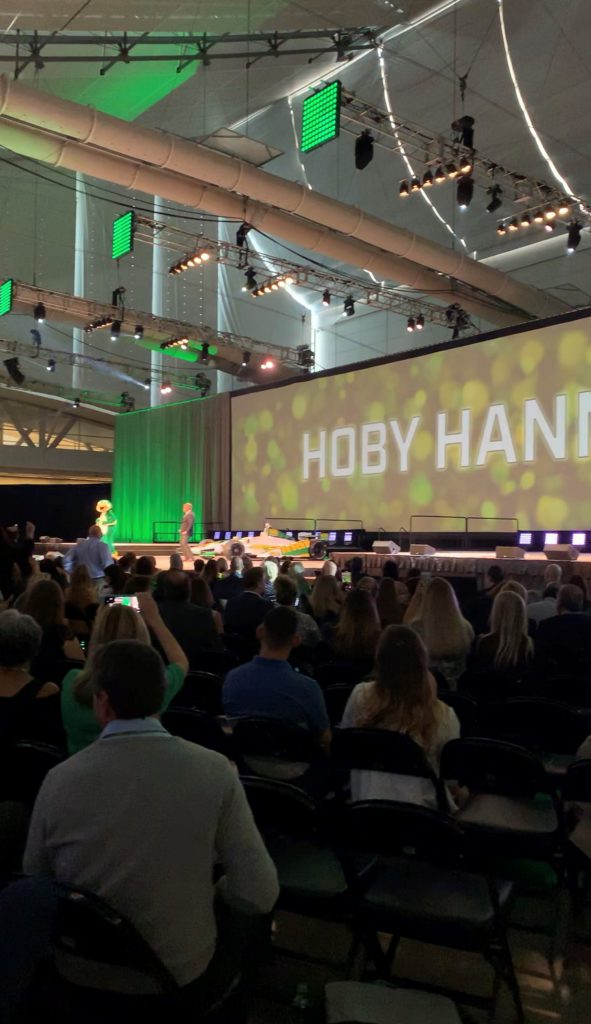 Hoby Hanna, President of Real Estate Brokerage for Howard Hanna Real Estate Services, delivered two different kinds of Green Penguin Experience at HannaCon19.
He began his time on the main stage by engaging in a jubilant, impromptu dance jam with lovable company mascot Iggy, before expounding on the many ways that Howard Hanna's Green Penguin Service helps agents set themselves apart from the competition.
Hanna cited programs such as Open2Close, which increases the business of participating agents by 11%, RealScout, which increases their business by 31%, and Engage CRM, which manages the records of 38,448 open house visitors. His examples were backed by firsthand testimonials delivered by agents throughout Howard Hanna's market area.
The innovations will continue in 2020 and beyond, as Hanna concluded by unveiling the next component of the Green Penguin Service package: revamped Hanna Presentations that incorporate reverse prospecting, coming in 2020. The Quality Service Award will also be getting a fresh, new look, becoming the Green Penguin Award (or, for ten-year recipients, the Gold Penguin Award).
Debra Searle: Choose Your Attitude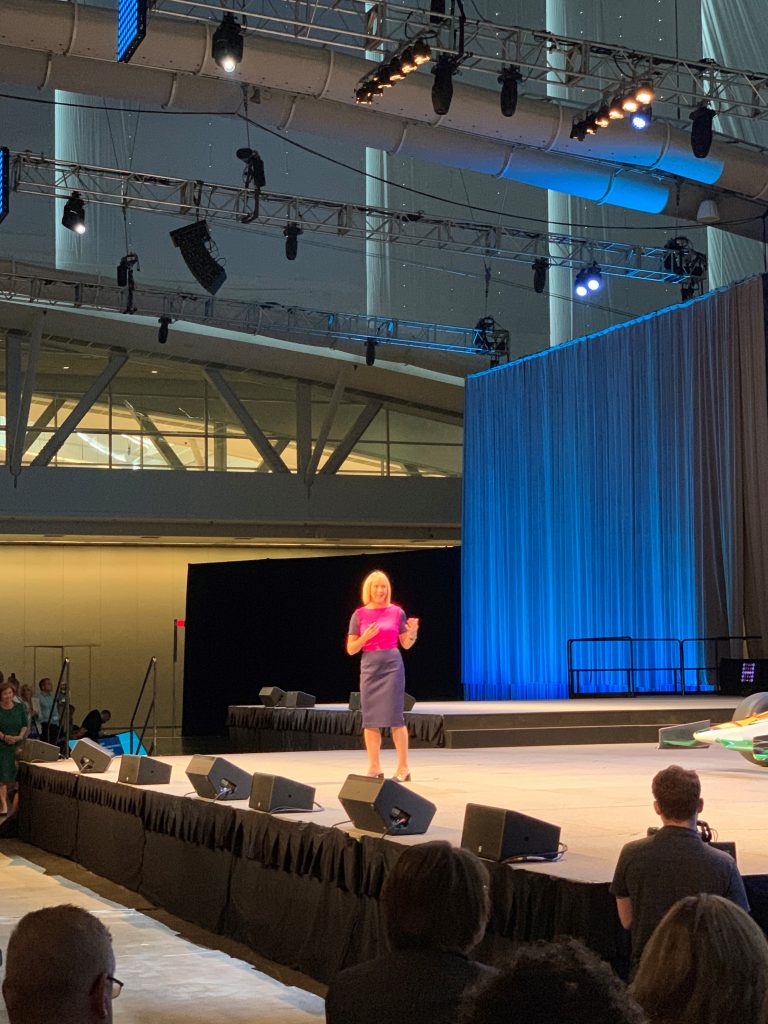 British born Debra Searle wowed the HannaCon audience with an incredible story of personal triumph as she rowed across thousands of miles solo. Her witty humor and great puns kept the energy light and filled with laughter alongside the amazing photos and videos of her incredible life-changing journey. She managed to keep the audience engaged and encouraged them to see life's obstacles differently than you do today.
Often we are hard on ourselves and struggle with seeing challenges optimistically. Who looks at challenges with the glass half full anyway? Most of us don't. Utilizing her "scale theory" she measures the depth of just how bad the situation at hand really is. Is this problem a 10 or realistically only a 5? If we can change the way we view our issues in a much more optimistic perspective, the outcome will most likely be a much more favorable one.
Her collection of "memory songs" was a fabulous story as she shared with the audience how certain musical lyrics mean something special to her about people in her family and situations that she'd persevered through. She happily danced across the stage while Train's "Tell Me" played on the speakers bringing smiles to everyone watching.
In summary, Debra had so many incredible messages to share with us today. Her passion in her voice was mesmerizing. Her jokes about the sea turtle possibly being the culprit of her demise was hilarious. However, probably the best takeaway of all is that no matter what life challenges us with… if we choose the right attitude, we can overcome anything.
The Biggest Two Days in Real Estate
Thanks to all the Howard Hanna real estate agents, vendors, speakers, and educators who attended HannaCon19 Day 1! We're looking forward to what Day 2 brings. Can't make it but want to join in on the fun? We're liveblogging the event at HowardHanna.com/HannaCon19 and posting to our social media channels throughout the event.