Hot Weather, Hotter Markets: 5 Reasons to Sell Your Home This Summer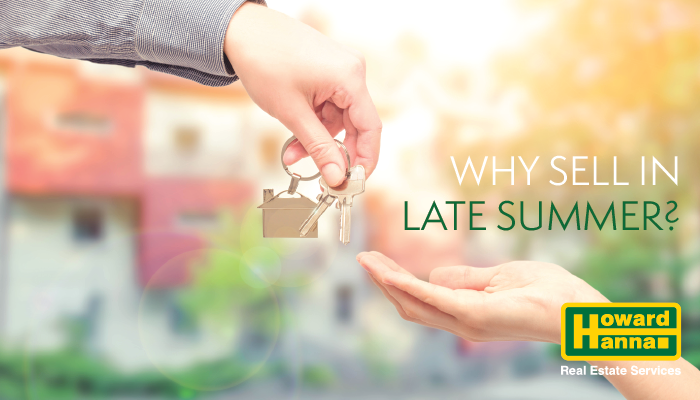 We talk a lot about the benefits of selling in the spring – lots of buyers are out looking, seeking their new home before summer (with its requisite vacations) comes in full force. However, there's another time of year that may be beneficial for sellers to consider, and surprise! It's happening right now.
Selling your house in the summer may not align with conventional wisdom, but it can be a great opportunity for you. Here's why: 
Less Competition from Other Home Sellers
Because traditionally, home sellers are encouraged to list their homes in the spring, there may be fewer homes on the market. With less competition from other sellers, your home has a better chance at standing out. Make sure you do what you can to make your home shine, including decluttering your space and staging to sell! 
Home Buyers Want to Settle In
While there may be fewer homes for sale, that doesn't mean there are fewer buyers! Many buyers spent the spring trapped in bidding wars or finding that they made their offers too late. They may be especially motivated to work with you to complete their real estate transaction. In a lot of cases, buyers want to be settled in before fall is in full swing. Especially if they have school-aged children who may need to transfer schools, homebuyers are eager to get settled sooner rather than later. 
Take Advantage of Curb Appeal
Unless you live in a fall foliage wonderland, your home will likely never look as nice as it does during a gorgeous summer afternoon. Gardens are in full bloom, your grass is at its greenest, and summer weather means your sidewalks don't need to be carefully shoveled or deiced. 
Make the most of this season by planting a few extra flowers and keeping the lawn trimmed. Small changes to boost your home's curb appeal are much more doable in warmer weather. 
Showcase Unique Outdoor Features
If your deck is to die for or you have the perfect porch, there's no better time to show it off! Make the most of your outdoor living spaces by staging them just like you would an indoor space. New cushions, solar-powered lighting, and small furniture pieces and potted plants can help extend living spaces to the outside of your home.
If you have features like a pond, fountain, or gorgeous topiaries, make sure to showcase these items day and night by including them in your home's listing, and placing strategic lighting so that people driving past at night can be wowed, too! 
Take Advantage of Longer Days
Summer's longer days can be used to your advantage when selling your home. Although conventional Sunday afternoon open houses can do well in the summer, evening home tours (like Howard Hanna's Twilight Open House Tours!) can showcase your home in a new light. Talk to your real estate agent about leveraging this powerful marketing tool to your advantage. 
Is It Time to Sell Your Home?
Let's face it – sometimes you need to move on to the next chapter in your life, and you simply may not be able to wait for some "ideal" time to sell your home. Fortunately, you can make the most of it, and there are still plenty of compelling reasons to list your house for sale in the late summer. If you've been thinking about selling, get in touch with a Howard Hanna real estate agent near you!