How to Pick the Right Contractor for Your Home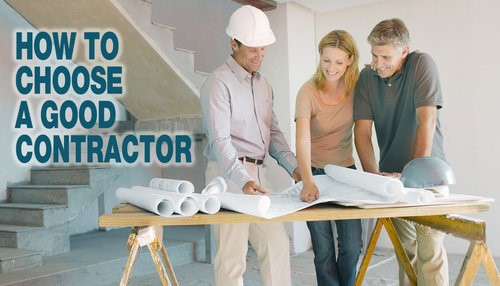 Even in a "seller's market," not all sellers are breaking out the champagne after selling their house. No, not because their house hasn't sold…but because they may be struggling with bad news from the buyer's home inspection! The sudden realization that a previous contractor's work is not holding up under additional scrutiny can cause any seller's celebration to be cut short.
Especially if you are planning to take care of large home repair or renovation tasks prior to listing your house for sale, it's critical to hire the best home contractor you can. After all, it's easier to avoid shoddy work in the first place than it is to remedy it (often at your own expense!). Use these tips to select a reliable contractor for any work you need in your home before proceeding with a sale:
Ask for Referrals
Just like when you're choosing a real estate agent, word of mouth means a lot! The plumber who did an excellent job on your sister's house or delivered stellar work for your neighbor will likely also do a great job for you. Reputation is critical in the contracting business, and working with somebody that you know has a great reputation can save you a lot of hassle down the road.
Research Contractors Near You
If looking for recommendations from friends and family doesn't work, turn to the Internet! Search for contractors near you, looking for those with a professional website and quality reviews. You can also explore their social media pages to see what others say about them – and whether or not they respond quickly and professionally. This will give you a good idea of their professionalism and what they are like to work with.
Working with a Howard Hanna real estate agent? Don't forget to take a look at Hanna Home Pros, our exclusive lifetime program that matches homebuyers and sellers with quality services providers across our market areas!
Conduct Interviews
Not sure which HVAC professional to go with? Conducting interviews with them can help you identify which professional you should work with. Getting a second opinion or an additional quote can help you understand what a company is like to work with, and can also help you learn more about the project. If the project is larger or complicated, this is especially important.
Make sure that you ask the right questions when you're talking to your contractors. Taking the time to understand what the project entails can help you save money down the road by making sure that the work is being done to your standard. For example, when you're speaking to roofers, you may benefit from understanding the roofing materials and process so that you can have an informed opinion about, say, what type of flashing your roofers want to use.
Payment
Generally speaking, you want to make sure that you don't pay for any service in full until you've had a change to inspect the work. You want to ensure that you're satisfied with the project's outcome before you pay for it. This can help save you some heartache down the road – and help you avoid having to hire a second contractor to fix the first's mistakes!
When it comes to contractors, ensuring that you have the right person in the first place can help you avoid the challenges that come with getting work redone. If you're planning on selling your home, make sure you have the right contractor making any fixes!