How to Find a Real Estate Agent When Buying a Home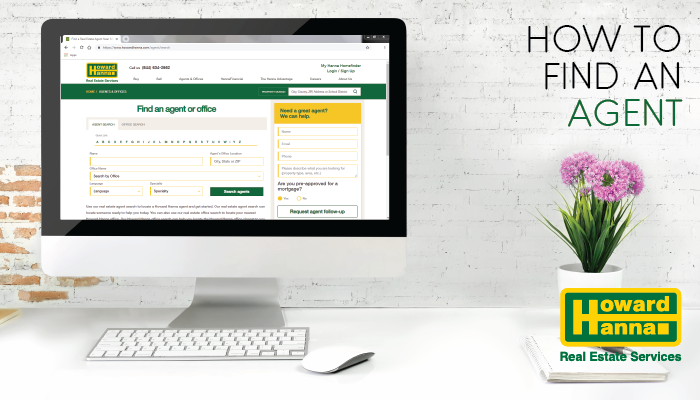 You may think, "Well, how hard is it to find a real estate agent? Why, my neighbor's brother's dentist's son is a real estate agent!" But when it comes to real estate, your agent is somebody you'll be talking to constantly. They'll get to know your deepest desires when it comes to owning a home. They'll meet your family, know whether you like living in the country or the city, and will dedicate themselves to finding the perfect house for you. Don't you deserve somebody special?
Before you dive into a real estate relationship with your neighbor's brother's dentist's son, let's explore your options for finding the right real estate agent for you!
Ask Your Network
Okay, yes, your neighbor's brother's dentist's son may be an awesome Realtor. The best way to know that is through word-of-mouth – getting a referral from somebody you know and trust.
There's somebody in your life already who has the best real estate agent, and if you ask, they'd love to tell you – so ask! Getting personal recommendations is a great way to find the perfect agent when you're buying a house.
Attend an Open House
Another way to find a real estate agent is to start attending open houses! If you don't have an agent yet, going to open houses lets you meet agents in person. Plus, you get to explore homes, helping you to better hone your preferences and needs.
Search Online
A fantastic way to find a real estate agent who suits your needs is to search online! Rather than typing "real estate agent near me" into Google, use a specialized real estate agent search that allows you to find agents in your desired zip code who cater to your individual needs.
If you do opt to search online, take a few moments to look at local real estate agent reviews. An agent's online reviews can tell you a lot about what their previous clients liked about them.
Questions to Ask a Real Estate Agent
While you may be tempted to work with the first agent you speak with, we recommend that you reach out to several agents and conduct interviews before you choose one. It costs you nothing but your time, and will give you a much better idea of what you're getting into.
We recommend getting some additional information from potential agents, including:
How long have you been a real estate agent? How many clients have you helped to buy a home?

What makes you different from other real estate agents?

What are your communication preferences? Do you text, email, etc?

What technology and tools do you have to help me buy a home?
This blog article on finding a real estate agent for home sellers may also inspire some additional questions.
Note that none of these questions are deal-breakers – a relatively inexperienced agent may even be extra-motivated to find your dream home – but rather, provide a guide to compare different agents.
Once you've interviewed a few agents, compare their answers and determine who best suits your needs.
Did you know you can search for a real estate agent right on our site? We help you find agents in your area, who specialize in different aspects of real estate – and you can even search by language. So get started today!