How to Make the Most of Your "Buy Before You Sell" Listing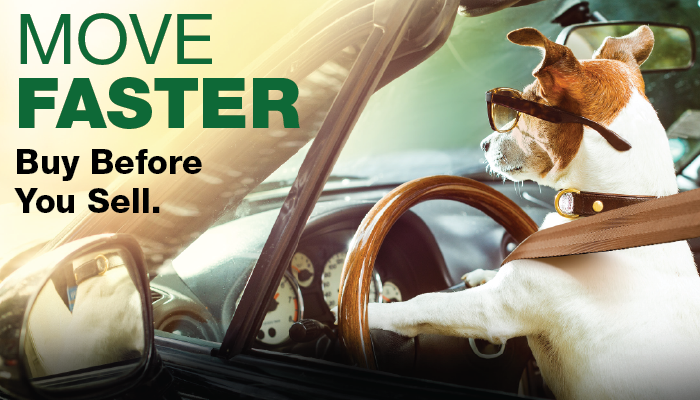 In today's hot real estate market, you have to move fast if you want to secure the home of your dreams. The days of waiting overnight or even a few days to "think on it" are in the past – sellers are often able to move their home within a day of putting it on the market, sometimes even with multiple offers.
By the time you find a home you like and then make the move to put your existing home on the market, that dream home is long gone. 
If you've experienced the pain of losing a home you love, then you'll understand the appeal of the Buy Before You Sell program! 
But there's more to Buy Before You Sell than simply finding a new home and moving in. If you're selling your home with the Buy Before You Sell program, there are a few benefits to consider above and beyond the freedom of being able to plan your next move with confidence. 
Work with the Same Agent
Sometimes, you may want to stay in the same neighborhood, but you simply need a larger or smaller home or a different footprint. Depending on your circumstances, you may be able to work with the same agent to sell your existing home and to purchase your next home. Working with one person makes communication extremely easy – you can simply call, text, or email your existing agent to work out any details!
If you love your real estate agent (and you should – here's why!), working with them on both transactions can make the entire process of buying and selling a home at the same time easy. They know a lot about your needs from the selling process and will be able to help you find the home of your dreams!
Are you looking in an entirely new area? Your Howard Hanna real estate agent can connect you with a buyer's agent in our network – anywhere in the world! We work with agents who share our professional perspective and eagerness to help you find the home of your dreams. So just ask your listing agent for a referral!
Take Advantage of Being Pre-Approved
We recommend that anybody seriously interested in buying a home gets pre-approved for a mortgage. This critical step shows home sellers that you're sincere about purchasing a home. 
Fortunately, part of qualifying for the Buy Before You Sell program involves getting pre-approved! That means you can rest assured knowing you're looking at homes within your budget, and when it comes time to make an offer, you can explain to the home seller that you're ready to go! It's something that sellers take seriously when looking at purchase offers.
Attend Open Houses
The Buy Before You Sell program may help you move before you even put your house on the market. But if you're living in your current home while selling it, you can make great use of the time your home will be on the market! For example, when you're having an open house at your property, you can visit other open houses to look at other properties.
Use this extra time in your schedule to start perusing other homes in your chosen areas, if they're nearby. 
Move Faster with Buy Before You Sell
Don't miss out on a home you love, just because you still need to sell your current house. The Buy Before You Sell program gives you the ability to move faster and close on the home of your dreams. And if you do wind up using the Buy Before You Sell program, make sure you make the most of it!