How to Market Your Home for Sale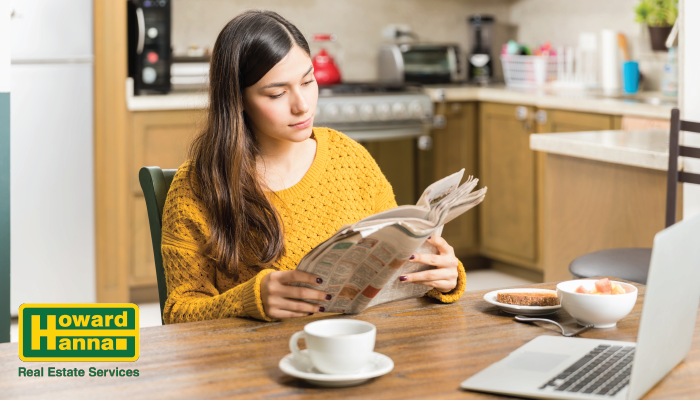 When it comes to marketing your home for sale, you can be sure that your real estate agent has a plan to make sure the right buyers see your home. The different marketing tactics they use will vary based on many factors – there are dozens of different options for marketing a home. Here are a few ways your agent may market your home:
Online Advertising
If your home is listed in the MLS, your home will most likely show up on websites like HowardHanna.com, Realtor.com, and more! HowardHanna.com attracts millions of homebuyers to the website every month. However, there are other ways to use online advertising to promote your home.
Social media advertising can reach hundreds or thousands of people, and can be targeted by demographic and zip code. Likewise, promoted listings on real estate websites like Realtor.com allow even more people to see your home online.
Some agents may create photo walkthroughs, video previews, or even interactive tours to help promote your listing on the internet. Howard Hanna agents have an arsenal of online technology available to help you sell your home.
Are you looking for more information about selling your home? We literally wrote the book on selling your house in 2020, and packed it full of helpful advice, worksheets, and more – all geared toward helping you sell your house faster, easier, and for more money! Click here to download it today.

Print Marketing
When it comes to marketing a house that's for sale, print is certainly not dead! Advertising homes in magazines, local newspapers, and even via physical postcards sent to people in your neighborhood can have a massive impact. Your agent will help you decide if print marketing materials are right for you, and if so, which ones.
Howard Hanna agents send physical postcards to neighbors in your area when your home is listed! Your neighbors can be a great source of referrals for buyers.
In-Person Advertising
Nothing beats word of mouth when it comes to selling a home, and there's no better way to get people talking than to hold an open house! It's a classic marketing tool for a reason. Open houses encourage buyers to visit the home in person, and even neighbors not currently searching for a home themselves will be able to talk up your home to friends and family they want to encourage to move to your area.
Multimedia, Multigenerational Marketing
Howard Hanna believes in multimedia, multigenerational marketing when it comes to real estate. From television commercials to smartphone apps, you never know where your home's buyer will come from. So, we cover all bases by ensuring that we're marketing where potential buyers are: Everywhere!
Marketing Timeline
Your agent may implement one or more approaches for selling your home. Make sure you understand how your home is being marketed by asking your listing agent to provide you with information about what's being done to market and sell your home. As local real estate experts, they're equipped to market your home in a way that's appropriate for your local market.
Looking for a local real estate expert? Find a Howard Hanna real estate agent near you!