How We Give Back: Community Philanthropy at Howard Hanna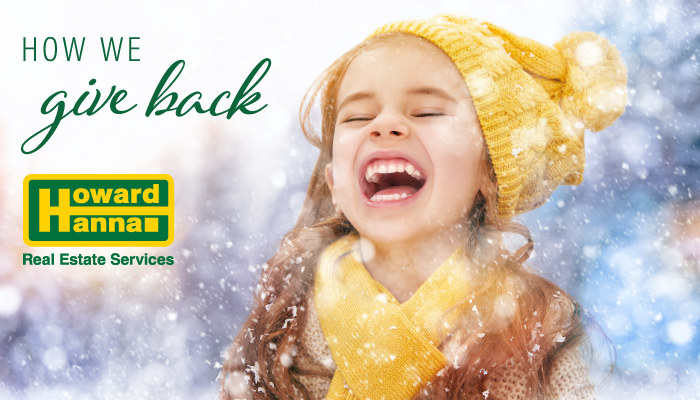 Here at Howard Hanna, we believe in the power of community. Communities are what shape our core business of helping individuals realize the American Dream of homeownership – and communities are at the heart of the real estate business.
That's why we take giving back to our communities very seriously! It's so important that it's a part of our vision statement: "To give time and resources to help bring a better quality of life to those less fortunate." Everywhere we do business, we undertake multiple initiatives to give our time and resources, and help those in our communities thrive.
Children's Free Care Fund & Chow Chow
We've been fundraising for free healthcare for children for over 30 years, starting in 1988 with a $5-per-person corporate luncheon. Today, we hold our Chow Chow fundraising events across all our offices – more than 100 every year!
We've raised over $16 million for the Hanna Children's Free Care Fund, helping families who cannot afford healthcare for their children, or when insurance runs out or doesn't cover a particular procedure. This year's Chow Chow season wraps up in late December with Corporate and Home Office fundraising events, but many offices choose to fundraise year-round!
Coats for Kids
WTAM's Coats for Kids started 37 years ago in Cleveland, and Howard Hanna has been participating for more than 20 years to bring warm coats to children throughout Northeast Ohio. We've collected thousands of new and gently used coats since we began participating in the program, helping to make sure kids stay warm.
Not only are some of our Ohio offices drop-off locations for the Coats for Kids program, we also market the program with television and newspaper ads, and our agents promote it with eCards and on social media.
Book Drive
In July of 2016, Howard Hanna Insurance Services began collecting children's books for Children's Hospital of Pittsburgh. Although it's only been four years, they've already collected over 6,500 books for children, including picture books, board books, and coloring books. Kids in the hospital get to experience the joy of reading, and employees at Howard Hanna get the opportunity to give back.
Local Community Philanthropy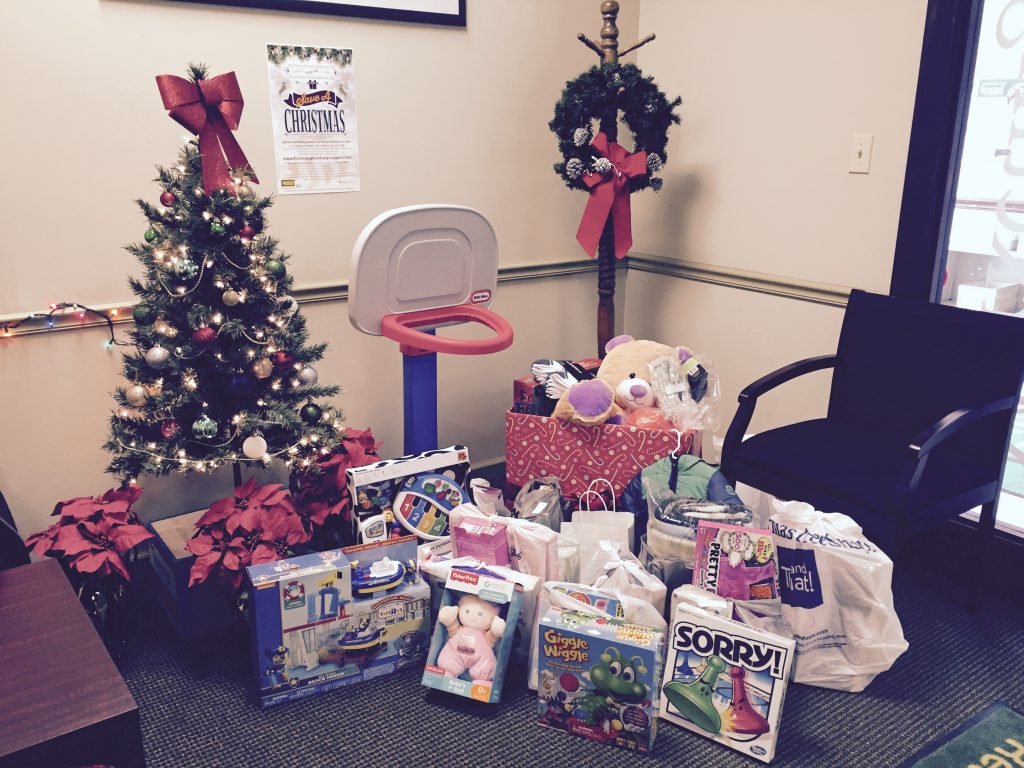 When we put out the call for ways Howard Hanna offices and agents give back to their communities, we were flooded with responses from across our market areas! Howard Hanna offices throughout New York, Pennsylvania, Ohio, Michigan, North Carolina, Virginia, and beyond give back by holding events throughout the year for various causes. Our office participate in activities across the board, including…
Turkey drives to raise money to donate Thanksgiving and Christmas turkeys to families in need – some offices literally donate hundreds of turkeys!
Food drives, can drives, and other ways to help ensure that families who need it have food to put on the table for the holidays and beyond.
Angel trees, Toys for Tots, and gift drives of all sorts. Many offices sponsor one or more families in need, buying all of their holiday gifts.
Ringing bells to raise money for the Salvation Army
Fundraising dinners, drives, bingo nights, trivia nights, paint nights, auctions, and more!
Filling shoeboxes with school supplies, personal hygiene supplies, and other essentials
Local coat drives to help keep children in the area warm all winter
Blood drives all throughout the year
Habitat for Humanity assistance, with many Howard Hanna agents volunteering in the summers
Helping Our Communities Thrive
Although Howard Hanna offices can be found across 8 states, we believe in the power of local communities and the people who live in them. Whether it's donating books or raising money for children's health care, we're committed to making the communities we serve even better places to live.