Howard Hanna Gives Back: Daily Bread Community Service Event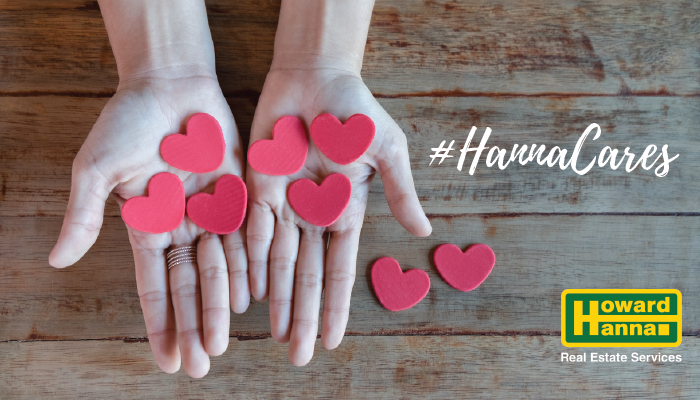 We love finding Howard Hanna agents who give back to the community! It exemplifies our Vision Point #4, "To give time and resources to help bring a better quality of life to those less fortunate."
On March 21st, three Howard Hanna real estate agents showed their commitment to this vision, giving their time to help provide meals to homeless and underemployed individuals as part of the Northside Congregate Feeding Program. Hollie Hooper, Preston Moore, and Emily Platts volunteered their time to the event, informally known as Daily Bread.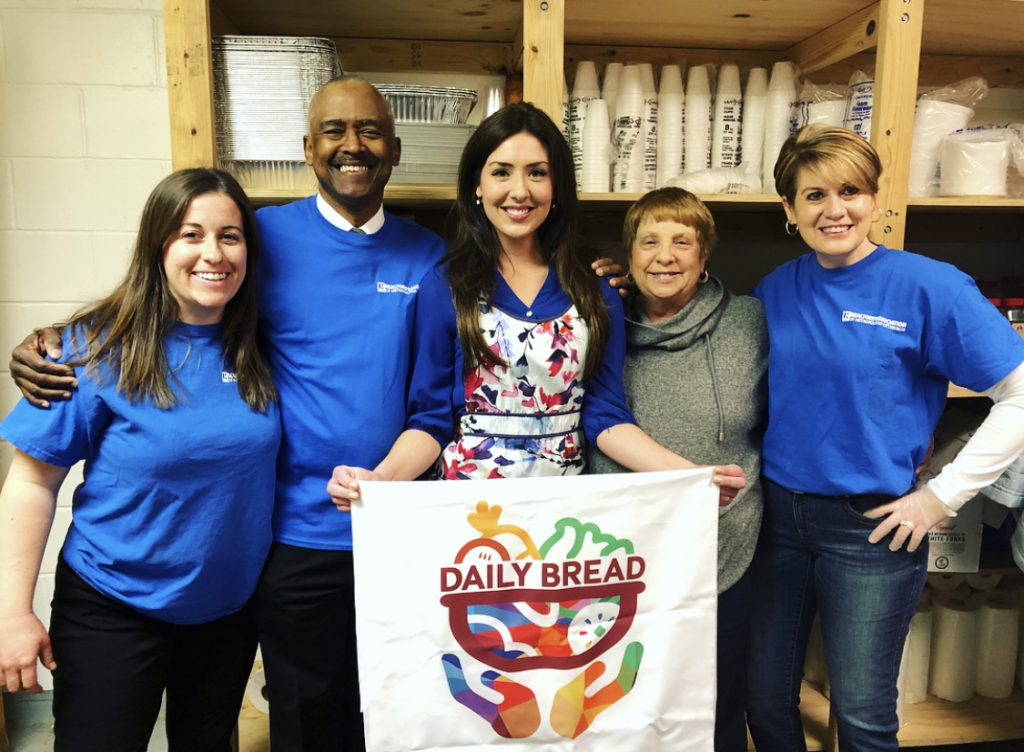 "Food insecurity and homelessness, particularly involving children, have always been issues that I don't feel should exist in the world, so when I have the opportunity, I love to participate with other volunteers in events like this that can help to address these problems in the Community," says Hollie.
Hollie, Preston, and Emily are all members of the REALTORS® Association of Metropolitan Pittsburgh (RAMP) Community Service Committee. The group meets regularly to help those less fortunate in the community.
In addition to the Daily Bread event, the group plants flowers for financially or physically unable people in the community, collects hats, mittens, and scarves for homeless individuals, and partners with children and veteran community organizations for a Career Day event.
Emily, who has been involved with the committee for two years, says, "It's important for me to give back to the community because it just feels good. So often I feel like today's society has forced people to think they have to have bigger and better when we're forgetting the simple things like having a meal or shelter. Some people aren't as fortunate to have the simple luxuries in life, so it feels good to be able to provide a meal."
Preston explains, "I am not doing this for fame and fortune, but I have some time to give. As I approach my twilight years, I have become more active in volunteering."
In a press release about the event, Mary Lynne Deets, RAMP Faculty, explains, "Anyone interested in volunteering for the Daily Bread program can sign up online. The program serves meals three times per week, Tuesdays and Thursdays at 11:30 a.m. and Sundays at 4:00 p.m."
Thank you for helping the community, Hollie, Preston, and Emily! We're so glad you're exemplifying our vision of helping improve the lives of those in our communities.
Click here to learn more about volunteering with the Daily Bread program.