Howard Hanna Real Estate Services Announces Jennifer Schneider as New Manager of Macedonia Office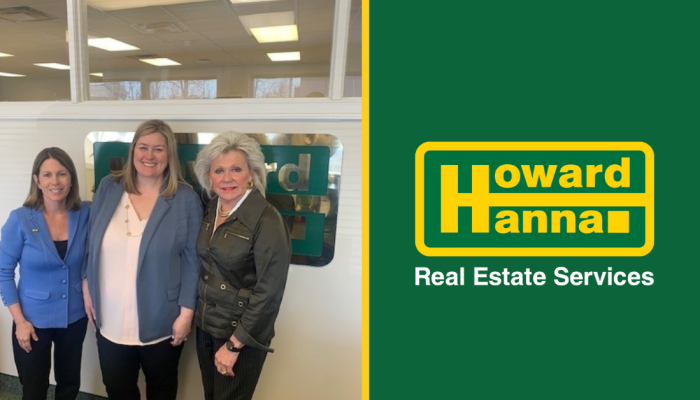 MACEDONIA, OH (April 22, 2022) – Howard Hanna Real Estate Services is pleased to announce Jennifer Schneider has been named as the new manager of their Macedonia office.
Schneider has more than 15 years of experience in the real estate industry. She was first licensed in 2006 and began her career at the Macedonia office, before moving to the Brecksville office in 2019, where she served as a Realtor® and team manager. Prior to becoming a Realtor®, Schneider worked as a paralegal with a concentration on estate and trust work.
"We are pleased to have Jennifer join our management team and lead our Macedonia office. Jennifer's professionalism, market knowledge, and experience will help increase our awareness as we continue to be the number one choice when consumers think of Real Estate," said Kristine Burdick, Howard Hanna Midwest President.
Schneider is a lifelong Macedonia/Nordonia community member and looks forward to serving this region. She will be focused on agent growth and productivity and will continue to build business for the Macedonia office.
"Jen's skills are exactly what is needed to ensure continued growth and the highest level of quality service that clients have come to expect from Howard Hanna," said Vice President and Regional Manager Ann Kyner.
Active in the community, Schneider has served as the President of the Nordonia Football Parents Club, Vice President of the Nordonia Athletic Boosters, and multiple years of After Prom. She resides in Nordonia with her husband and three children.
"I am so excited to lead the office where I began my career," said Schneider. "It is an honor to serve the people and community I love so much. I'm glad to be home again."
About Howard Hanna Real Estate Services
Howard Hanna Real Estate Services is the largest privately held real estate broker in the United States. The full-service real estate company has nearly 500 real estate, mortgage, insurance, title, and escrow service offices across 13 states, including Allen Tate Realtors® in the Carolinas and F.C. Tucker Company in Indiana, with more than 14,000 sales associates and staff, including many of the industry's top-producing real estate agents. For more information, visit www.HowardHanna.com.
Contact: Josie Schultz l josieschultz@howardhanna.com