Howard Hanna Real Estate Services Celebrates Recent Graduation of Agents from LeadershipPAR Program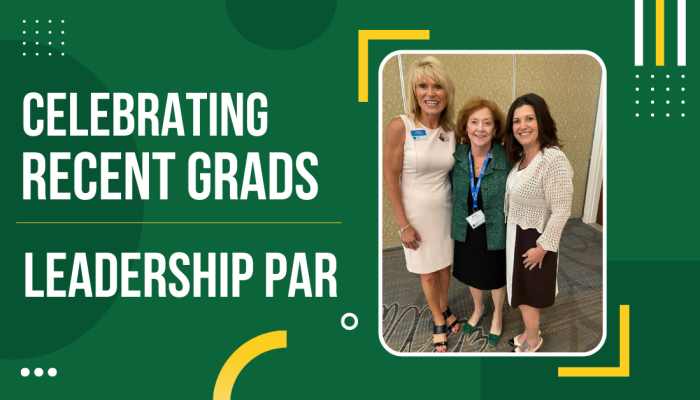 Howard Hanna Real Estate Services is pleased to announce that two of their Pennsylvania agents have graduated from the LeadershipPAR program, sponsored by the Pennsylvania Association of Realtors®. Just recently, Rita Sumney and Jodi Diego were honored at the LeadershipPAR graduation ceremony, which capped off a year-long program that focuses on a host of leadership development topics.
Throughout the program, nationally recognized speakers address issues like team-building skills, public speaking, collaborating with volunteers, government affairs, and how to improve and expand leadership styles. The program also enhances skills to better serve the community and the real estate industry.
Realtors® who go through the LeadershipPAR find it incredibly worthwhile. It helps them develop their leadership skills with a group of their peers and prepares them for future leadership opportunities in their communities.
"I would like to congratulate Rita and Jodi on their recent completion of the LeadershipPAR program," said Helen Hanna Casey, Chief Executive Officer of Howard Hanna Real Estate Services. "We value leaders throughout our organization and are thrilled that these two exemplary agents took advantage of this program to help grow individually and in their careers."
Sumney is a manager and associate broker in Howard Hanna's Cranberry office. She has more than 18 years of experience in the real estate industry and has been with Howard Hanna for the entire duration of her real estate career. Sumney has been a Top Producer with Howard Hanna for many years and has been a manager since 2012. She served on the board of directors for the Greater Allegheny Kiski Area Board of Realtors before becoming the president of the organization. She has also been named Realtor of the Year by the same group.
Diego is a sales associate in Howard Hanna's Camp Hill office. She has more than 19 years of experience in the real estate industry and has been with the company for 11 years. During her tenure at Howard Hanna, Diego has continually been a leader within the organization earning awards as Top Producer and National Sales Excellence awards in the Camp Hill Office. She has also earned distinguished awards within the company as "Very Best of the Best" and "Best of the Best." Diego is involved with the Greater Harrisburg Association of Realtors Foundation where they raise money and plan community projects for various organizations in the area like food pantries, shelters, youth programs, city beautification projects, and more.