Is That My Swingset? What You Should (and Shouldn't!) Take With You When Moving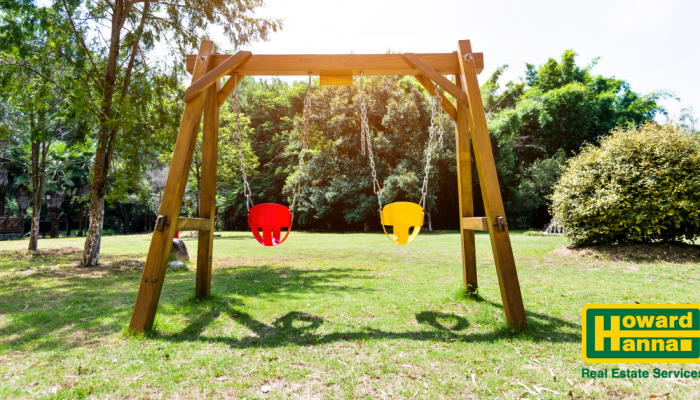 You've thought of everything. You've hired an awesome moving company, you've decluttered and donated dozens of things, and you're ready to hit the road. And then you look out the window and think, "Wait, shouldn't I take the swingset with me? After all, I paid for it and had it installed!" Maybe it's a basketball hoop, a window box, or a chandelier – something you put in place and might like to keep.
If you're not sure if you're allowed to take a particular item with you, follow these tips to make sure you're moving only your personal property – and that you remain on the right side of the law.
Should It Stay or Go?
When it comes to moving out of a home you've sold, it can be tricky to decide what to take and what needs to stay. In general, all fixtures need to stay with a home. That includes any items that are immovably mounted or placed in a home, such as:
Fences, sheds, shrubs, and other outdoor elements (including landscaping!)
Outdoor items affixed to the ground, like swingsets and basketball hoops
Built-in furniture, including window seats and shelves
Blinds, including custom blinds
All lighting fixtures that were present in the home when it was shown
However, items that are removable can go with you! That includes things like:
Curtains
Lamps & any special lightbulbs, like smart bulbs or daylight bulbs (though it would be kind of you to replace them with regular bulbs afterward)
Unaffixed plants in pots or containers
Outdoor patio furniture & grills
And, as with much of life, there are some gray areas. Some of these items may have been included in your contract. Other items, you may wish to discuss with the buyer. Your agent will be able to guide you with regards to items like:
Appliances, which may have been included in your sales contract
Custom draperies specifically designed for a space
Larger plants in container gardens or windowboxes
Pool tables, shuffleboards, and other large leisure items
Swingsets, basketball hoops, and other outdoor play equipment that isn't attached to the ground
When in doubt, make sure you itemize belongings you will be taking with you when you move. Your Howard Hanna real estate agent will be able to advise you during the home selling process which items to make note of. You may be able to work out a deal with buyers to purchase items like appliances specifically, or set your asking price to reflect the items that will remain with the home. You might even be able to use some items to your advantage when marketing your home for sale!
Looking for more tips for selling your home? Our Essential Guide to Selling a Home helps you explore how to sell a home – and best of all, it's free!