Real Estate Glossary, Volume 2: Listing Status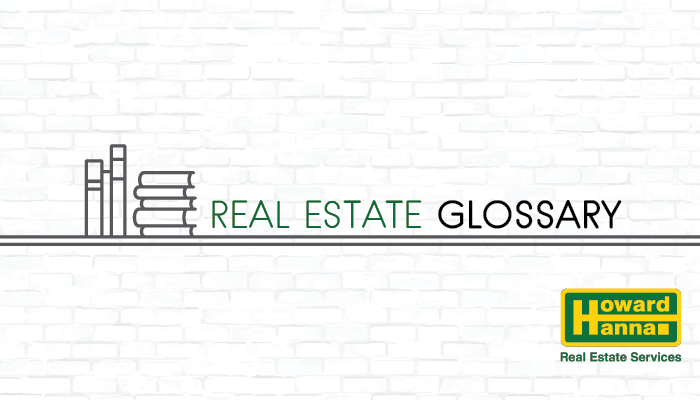 REAL ESTATE LISTING STATUS *
Buying your first home? Read our first-time homebuyer guide here!
If you are new to the real estate industry, you may think that all listed properties are either for sale or sold. In fact, during the lifecycle of a sale, a home changes its listing status several times. Whether you are looking to buy or sell a home, it is important to understand what the various terms mean in order to take the appropriate actions. If you're wondering what "pending" or "under contract" means in real estate, you've come to the right place!
---
ACTIVE
An active listing is a home available for purchase, with the seller accepting offers. This is the most common type of listing status that you will see.
Canceled
A canceled listing is one that has been taken off the market by the seller and the contract has been terminated. There are several reasons why a listing would be canceled, including the decision not to sell at all, use a different sales associate, and/or re-list the home as a new listing to increase traffic and interest.
CLOSED/SOLD/CLOSED SALE
A closed home has been purchased by another buyer and is no longer for sale.
CONTINGENT/UNDER CONTRACT
A contingent listing means that the sellers have accepted an offer on the property, but this is not a done deal. The success of this sale still relies on a couple of factors, including the home inspection and financing. You may still have a chance of purchasing this property, so if you are interested in the home, try to submit a backup offer in case the current one falls through. Contingent status on a house does not mean it's "off the market" just yet, and so you may still be able to purchase the home.
EXPIRED
An expired listing is one that has reached its duration on the market under the current seller- broker agreement. When a homeowner utilizes the services of a sales associate, that relationship usually has a pre-determined expiration date. The seller can then re-list the home with the same sales associate, try a new one, try finding a buyer on their own, or just give up on selling entirely. An expired listing is not necessarily gone from the market forever.
NEW
A home is usually listed as new when it first enters the market. After a period of time, the listing status will change from new to active.
PENDING
A pending listing is one that is under contract and pending closing. Once a home is pending, the lender, escrow agent, or attorney will process the mortgage loan and title documents to ensure the deal closes in a timely fashion. A seller may still accept backup offers when their home is pending, but it is best to check with your sales associate on this matter. The difference between pending vs. contingent in real estate is that a pending house has typically started the process of obtaining and verifying financing.
PRICE CHANGE
A home classified in this manner has indeed gone through a recent price change, either an increase in price or a decrease. A decrease is most often exemplified as reduced.
WITHDRAWN
A withdrawn listing is a home that has been taken, generally temporarily, off the market by the seller but whose contract remains in effect. Reasons for withdrawing a property include repairs, home improvements, a new selling strategy, vacation, illness, etc.
---
If you have questions about any listing status you encounter during your home search, Howard Hanna's sales associates are very knowledgeable concerning the terminology used in this business. Feel free to reach out and ask for their advice – we know they would be happy to help you!
For more real estate terms, check out our Real Estate Glossary blogs! Each volume focuses on a different set of vocabulary in the real estate industry:
Real Estate Glossary, Volume 1: House Styles
Real Estate Glossary, Volume 2: Listing Status
Real Estate Glossary, Volume 3: Molding Styles
Real Estate Glossary, Volume 4: Landscape Design Styles
Real Estate Glossary, Volume 5: Flooring Options
Real Estate Glossary, Volume 6: Roof Types
*Status may vary from region to region, company to company, Board to Board, and multi-list to multi-list.