Luxury at Home: Tiffany & Co. Rose Gold Crazy Straw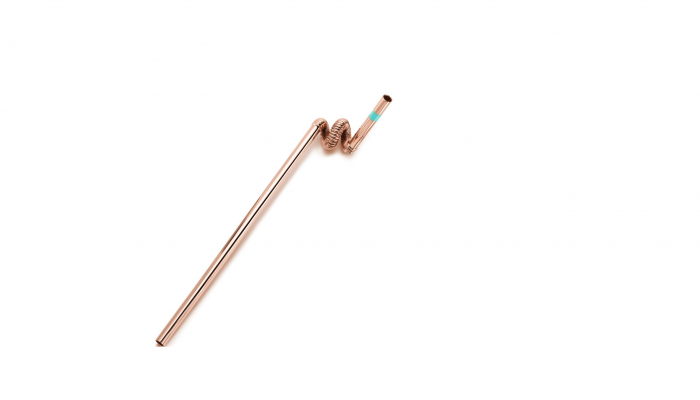 As the holiday season quickly approaches, finding a sophisticated gift for friends, family, colleagues or clients can be stressful. But, have no fear! Our friends at Luxury Portfolio are always on the lookout for new and exciting high-end trends that take the pressure out of gift-giving.
We've got a great one to add to your list of stocking stuffers! A true crowd-pleaser, this beautiful and whimsical Tiffany & Co. rose gold crazy straw is one of our recent favorite finds.
"Ever on trend, Tiffany & Co. has introduced a rose gold vermeil crazy straw which is an ideal way to embrace the movement toward reducing use of plastic straws, the world's most disposable product. This handcrafted item is typical of the quality of Tiffany, made of sterling silver with rose vermeil and incorporates a distinctive Tiffany Blue® enamel accent that will delight fans of the iconic brand. This fun and imaginative piece is sure to evoke nostalgia and is the perfect gift for the person who has everything."*
Fun and funky, this sustainable gift from Tiffany & Co. is handcrafted with a Tiffany Blue® enamel accent that will add a festive twist to every sip of soda. And, if rose gold isn't quite your style, the straw is also available in sterling silver and gold vermeil.
If you're looking for other trendy gifts for the Tiffany fans in your life, visit the website to browse all of the "Everyday Objects" that can help elevate the ordinary items in any home! For even more luxury, explore Homes of Distinction near you.
*This content was originally published on LuxuryPortfolio.com and distributed by Luxury Portfolio International®. Please view the original post here.