Making Your Home More Efficient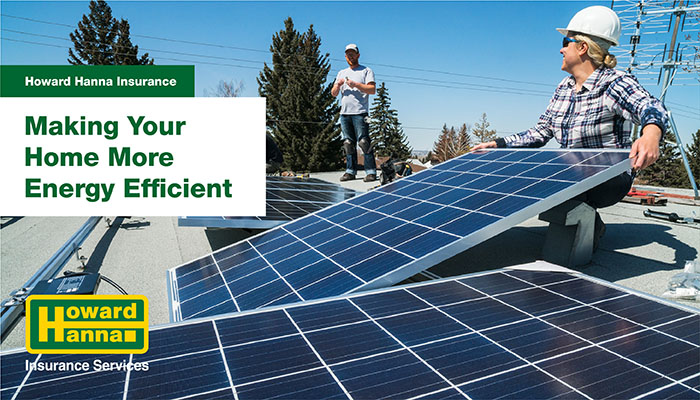 Make Your Home More Efficient
Are you tired of high utility bills? We at Howard Hanna Insurance Services can help. Nearly 70% of the average home's energy use falls into four main categories, according to EnergyStar.gov: Heating (29%), water heating (14%), appliances (13%) and lighting (12%). Here are some quick tips to help you save money in each of those areas and stay comfortable at the same time:
Heating
Use (or install) a programmable thermostat to easily manage when the heat goes on and off.
Have a professional check your heating and cooling equipment to make sure it's running efficiently. Also replace air filters regularly — whenever it looks dirty, or every 3 months, whichever is sooner.
Water heating
Lower your thermostat to about 120 degrees (F) and add insulation to an older water heater to keep water warmer longer.
Appliances
Wait to run your dishwasher until it is full.
Choose the right stove burner for your pots and pans. Using a big burner for a small pot can waste a lot of energy.
Keep your washing machine set to use cold water and don't forget to clean the lint trap in the dryer.
Lighting
Use compact fluorescent bulbs, particularly for lights you use all the time, like above your porch or in your kitchen.
Replace your old decorative lights with new, energy-efficient models. Not only will they save electricity, they'll last longer.
It's not hard to get started with saving energy. Once you do and you see those bills get lower and lower, you'll want to keep going. Check out EnergyStar.gov for more tips and information.