What Do I Need for a Mortgage Application?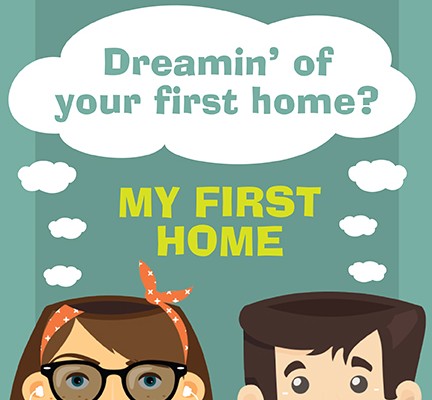 What Do I Need for a Mortgage Application?
So you've found your dream home – congratulations! Now all you have to do is apply for a mortgage loan and you're one step closer to moving in! A mortgage loan application is relatively similar to other loan applications, with the addition of property specifics. In order for the lender to feel comfortable giving you the amount of money you are requesting, you will need to provide financial specifics that prove your fiscal responsibility and reliability.
Explore our guide to purchasing your first home.
When applying for a mortgage, there are certain things that the lender, regardless of who your lender is, will require you to provide. Bringing these items with you when you begin the mortgage application process will inevitably save you time. Keep in mind, the specific lender you use might ask for additional items or variations of these items, but this list is an excellent resource to ensure you are on the right track when you meet with your lender.
---
Proof of Income
Pay Stubs
Bring all of your pay stub/s from the most recent month.
W-2 Forms
Bring the past two, which were sent annually by your employer around the tax season.
Tax Returns
Bring copies of your past two federal tax returns.
---
Proof of Assets
Bank Account Statements
Bring copies of your bank statements from the most recent past three months.
Investment Accounts
Bring statements from any/all investments you have, such as stocks, bonds and life insurance.
Gift Letter
If you are receiving a monetary gift to put towards your home, you should bring proof of this so your lender can confirm the receipt of the gift.
---
Proof of Debts
Vehicle and Installment Loans
Bring details about any loans you are paying off for your vehicle.
Education Loans
Bring the details about the amount still owed on your student loans.
Credit Card Accounts
The lender will perform a credit check with your mortgage application submission, but you should also bring information about your credit card accounts to prove that you are capable of paying off debts.
---
Property Verification
Your real estate agent can provide you with this documentation.
Purchase Agreement
Legal Description of the Property Being Purchased
Copy of the Listing Sheet
---
Other
Social Security Number
List of Previous Addresses
Dating back two years.
A Diploma or Transcript
If you were a full-time student during the past two years.
---
 Depending upon your individual situation, there may be more documents that your lender requires you to bring to complete a mortgage application. If you have any questions about the mortgage application process, necessary documents, or anything related to becoming a new home buyer, feel free to contact a Howard Hanna Mortgage Loan Originator!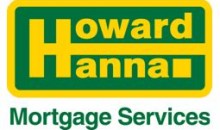 NMLS# 101561. Restrictions apply. Advanced Equity Loan must be in 1st or 2nd lien position. Offer of credit is subject to credit approval. Contact Howard Hanna Mortgage Services for mortgage products and eligibility. Howard Hanna Mortgage Services is licensed by: The Pennsylvania Department of Banking and Securities as a Mortgage Lender – License number 21415. The Ohio Department of Commerce – Division of Financial Institutions – License number RM.804531.000. The Michigan Department of Licensing and Regulatory Affairs, Office of Financial and Insurance Regulation, First Mortgage Broker/Lender License number FL0022570, Second Mortgage Lender Registration number SR0022571. The West Virginia Division of Banking – License number ML-20884. Howard Hanna Mortgage Services is registered to do business in Pennsylvania, Ohio, Michigan and West Virginia. Contact a Howard Hanna Mortgage Loan Originator for full details.  PA (800) 474-4437, 1000 Gamma Drive – Pittsburgh, PA 15238. OH and MI – (800) 589-1118, 6000 Parkland Blvd. – Mayfield Hts., OH 44124. mortgage@howardhanna.com.