Moving with Pets? Check out these helpful tips!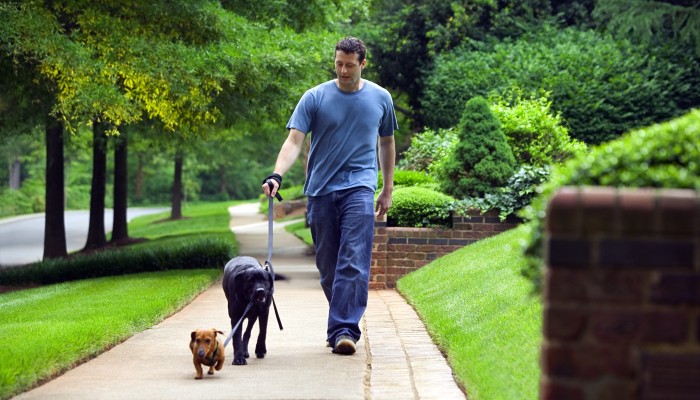 Moving with Pets?
Moving into a new home is stressful for everyone, including pets! When an animal's environment changes it can be a tailspin for them. At Howard Hanna Real Estate Services, we want to make the transition to your dream home as stress-free as possible. So, we've put together this list of tips to make it easy on both you and your four-legged friends.
Create a first day package – Have medications refilled, with extras on hand, since sometimes relocating means a delay in refilling. Extra food is also a must, especially if your pet has a specialty food need, since it may be difficult to find in your new area at first.
Get your pet licensed – As you fill out your change of address forms, make sure you update your pet's license tag and microchip with your new contact information. You'll want to be reached immediately in case of emergency!
Let your vet know that you are moving – Updating your address can ensure that you continue to receive notifications from your vet. If you're switching vets altogether, ask for your pet's medical records to be transferred to the new vet. Keep your past vet's phone number in case your new vet would like additional information.
Safety first – While first aid is not a substitute for veterinary care, being prepared with basic first aid skills could save your pet's life. Pack a first aid kit for the move. Include things like gauze to wrap wounds or to muzzle your pet, adhesive tape, non-stick bandages, towels, and hydrogen peroxide to have on-hand in case of emergency.
Know your new neighborhood – Laws may be different in your new area, especially if you have moved to a new state or county. Become acquainted with the "rules" of your new home, including restrictive breed laws or homeowners association restrictions. Contact the Agriculture Department to obtain specific information or special documents, and be sure to have your updated pet records from your vet.
Fur babies flying high – If your move includes plane travel, check with the airlines to get your pet approved for travel. Depending on size, certain airlines will allow cabin travel for your fur baby. You should ask about which types of carriers are permitted, and which travel accommodations are offered, if any. To ensure comfort, check with your vet to guarantee a low-stress flight for your pet.
Be the ones to bring your pets home, in your car – Pups travel best in a crate, and so do cats. Use a well-ventilated carrier secured with a seat belt, if possible. If your move involves multiple days, pack an overnight kit for hotel stays. Be sure to search for pet-friendly lodging, because leaving a pet alone in a parked vehicle leaves them vulnerable, especially in poor weather conditions. Make your fur babies comfortable during this time of transition by keeping them on a regular diet and schedule.
Shh! Do not disturb – Keeping pets in a quiet area during moving day helps them to feel less vulnerable. Set up as much as you can, even in just one room, before you introduce the animal to the new home. Confine them to a section of the house while they adjust to their surroundings. If they need to be in a crate during this time, make sure they are introduced to the crate before moving day, and be sure the crate is well-ventilated and sturdy enough for stress-chewers so they do not escape! Most pets need at least a few days to adjust to the changes, and the addition of familiar toys and necessities will assist in the transition.
Some pets may need extra attention – Know that moving with some pets may not be possible. Fish respond strongly to stress and moving can be fatal. If you plan on moving with them, you can transport them short distances in bags with old tank water. Aquariums can assist you with the correct procedures. Guinea pigs can also suffer from change or being moved around, as they have fragile hearts. If you are planning to move yours, it's best to ensure that they are transported in a warm, comfortable manner.
Finally, make sure your feathered friend does not fly the coop during a move. Birds can be extremely on edge during a big change, and while they are normally shoulder based, docile creatures they can take off. So even if they protest, a cage can be the best option for the first steps in the move.
If you are moving a long distance, it may be best to have someone adopt your animal. Or, to give them to a friend or family member.
Remember to give your contact information to your new neighbors after you've moved in, and consider an introduction to your pet as well. This way, in case of an emergency you've got someone who can help out.
Above all, enjoy your new home with your pets!