November Chow Chow Events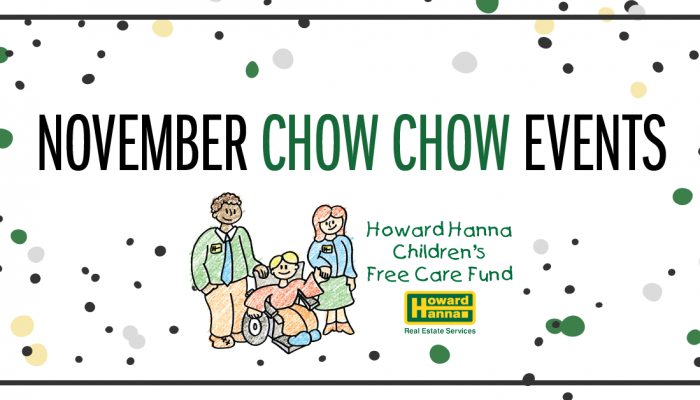 Happy November! As we head toward Thanksgiving, we've got another feast for you: Chow Chow. Every Howard Hanna office participates in our annual fundraising event, Chow Chow – and November is a huge month for fundraising events. These  benefit the Howard Hanna Children's Free Care Fund, which provides lifesaving healthcare to children in need in our communities.
This November, there are too many Chow Chow events to individually list them here. (We are so proud of our offices!) Here are a few facts about our November Chow Chow events:
There are 32 Chow Chow events in November across three different states. Hope you're hungry!

November 9th is a popular day for Chow Chow – there are six different events being held that day.

Not hungry? That's okay! There are fundraising events of all types, including the "Howard Hanna Hustle" fun run/walk, a performance by the Cleveland Orchestra, a pre-game Steelers tailgate, a battle of the bands, and even an 80s bingo night. Truly something for everyone!
You can find a fundraising event near you by visiting the Howard Hanna Children's Free Care Fund website. Peruse the list of events, or use the "List of Offices" tab here.
Can't make it to one of our Chow Chow fundraising events? That's okay! You can still help children in need – make a donation or purchase a $25,000 Raffle ticket by finding your local Howard Hanna office here.