Now Available: Free Downloadable Guides for Buying or Selling a Home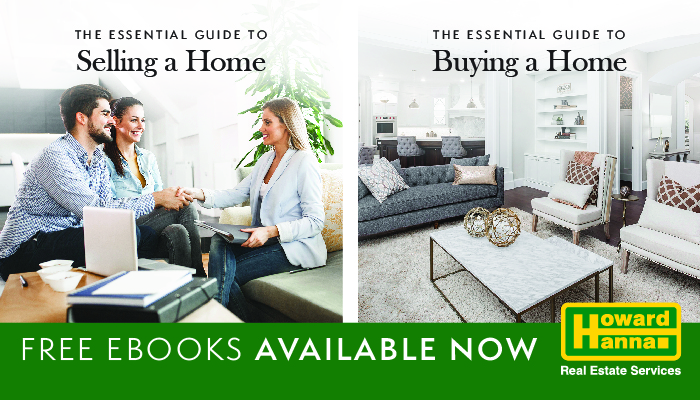 We know that buying or selling property can feel complicated. There are specialized terms to learn, financial numbers to understand, and the work of visiting open houses or staging a home. That's why we wrote two free guides to help today's buyers and sellers better understand the process. 
We're pleased to announce that our brand new guides, The Essential Guide to Buying a Home in 2020 and The Essential Guide to Selling a Home in 2020 are now available to download (and they're free!).
How to Buy a Home in 2020
Buying a home can be a complex process. Not only is it a practical decision, but it can also involve your emotions and of course, your finances! In 2020, the process moves faster than ever. Homes are hitting the market and selling – sometimes with multiple offers – on the same day. Today's buyers are expected to come to the table with a certain level of knowledge and research.
We developed The Essential Guide to Buying a Home in 2020 to help you navigate the steps to buying a home in today's market. It contains over 20 pages of questionnaires, checklists, and helpful advice to guide you through the process of purchasing a house.
Are you ready to achieve the American Dream of homeownership?
Download the free guide today.

What You Need to Know When Selling a House
Selling your home can be a daunting process. From fixing that squeaky stair you've lived with for years to figuring out how to price your home to sell quickly (while still making you the most money!), there are a lot of steps in the process of selling a house. It can take a lot of time and energy!
Today's buyers expect a level of polish when purchasing a home. They're looking for gorgeous pictures, expert staging…and an appealing price tag to boot. If you want to appeal to buyers in 2020, you need to know today's rules for selling a home. 
That's why we wrote The Essential Guide to Selling a Home in 2020. In our guide, we give you tips to make the most of working with a real estate agent, low-cost ideas for staging your home to look like the magazines, and more! It's over 20 packed pages of advice and worksheets all geared toward one thing: Helping you sell your home faster, easier, and for more money.
Download the free guide today.