Our Insurance Agents Are Different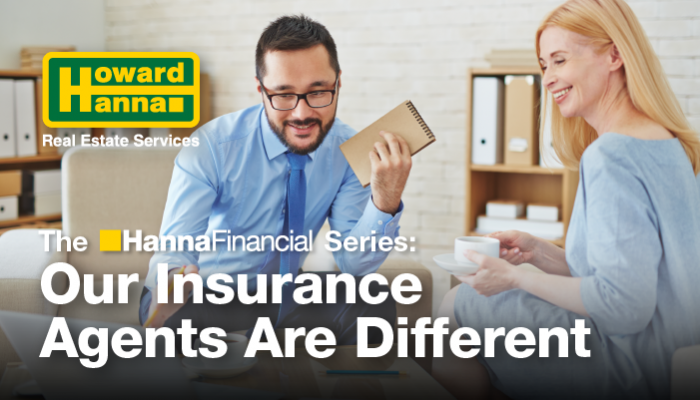 It's the Howard Hanna Difference.
At Howard Hanna Insurance Services, we pair you with a professional insurance agent who will design a customized insurance plan to suit your needs. Our insurance agents have gone through extensive training to become experts at finding you the best policies, pricing, and coverage for everything from your home, to your auto, your business and more.
What makes our insurance agents stand out above the rest in the industry?
We are focused and dedicated to ensuring you, as a homebuyer, receive the highest level of service.
We offer the knowledge and understanding of your particular location to deliver valuable coverage specific to your needs.
We have access to over 20 in-house insurance companies and over 50 specialty insurance products and packages to cover all your insurance needs.
We write multiple lines of insurance coverage, allowing you to capitalize on discounts.
We understand the real estate transaction process and are able to help you get to closing on time.
We coordinate with Howard Hanna Mortgage and Barristers to create a seamless closing process.
We are trained to adequately value your new property so that in the unfortunate event of a claim, you have the coverage you need to get things back to the way they were.
In addition, we offer dedicated teams by market area for quick turnaround on insurance proposals and policies, so you're not just working with one expert – you're working with a team of experts.
You deserve the best in insurance policies and professional insurance services. For more on how our Howard Hanna Insurance agents provide you with the best service, visit our website at howardhanna.com/insurance or contact us at howardhanna.com/insurance/contact.