Pet Safety and Pet Insurance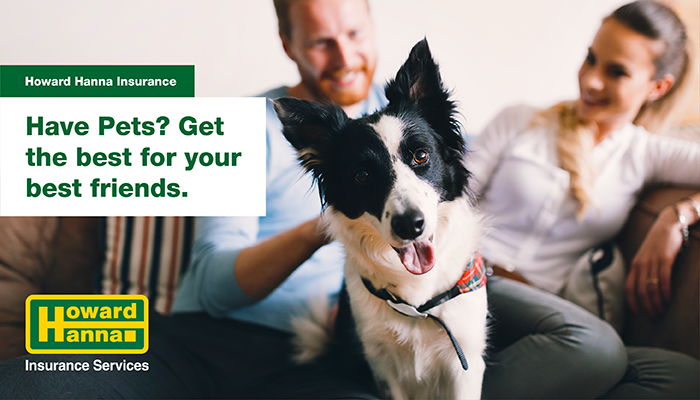 Have Pets? Get the best for your best friends.

Chances are you consider your pets to be part of the family. And just like everyone else in the family, they can have sick days. Although your employer probably will not let you list a pet as a dependent on your health insurance, there are coverage options available for your fur babies.
Comprehensive pet health and accident insurance helps provide coverage for veterinary care from routine checkups to emergency services and alternative therapies.
You have the freedom to choose various levels of coverage and flexible plans. This helps to alleviate any financial stress when choosing the best available veterinary care for your pet.
In order to take advantage of your coverage once you purchase a policy, follow these simple steps:
Take your pet to any vet to receive treatment
Pay your bill
Submit a claim to be reimbursed
Howard Hanna Insurance Services wants to provide you with all the information and coverage options you need to keep your family happy and healthy – including your pets!
Howard Hanna Insurance Services is dedicated to providing you with the best insurance coverage and pricing for everything from your home, to your auto, to your business and much more. Howard Hanna clients are paired with a professional insurance agent who will design a customized insurance plan to suit your needs.