Protection & Peace of Mind: The Owner's Policy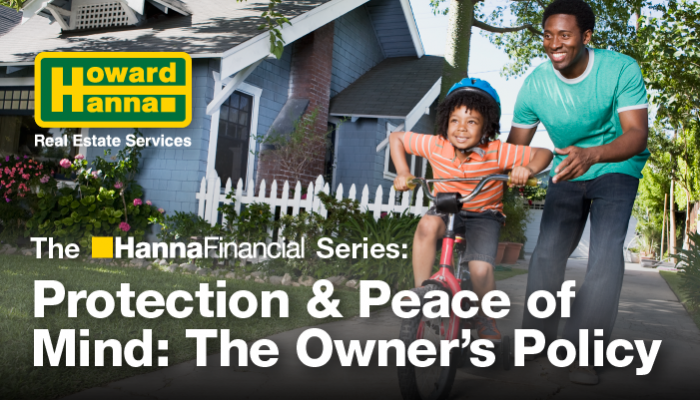 When it comes to protecting your home, know your options.
Many homeowners choose to install smoke alarms, deadbolt locks, and home security systems as important lines of defense to ensure their peace of mind. A homeowner may purchase an Owner's Policy of Title Insurance to provide an added layer of protection against title claims. Your home may be new to you, but every property has a history. There may be hidden issues in the chain of title which could affect your ownership, such as:
Errors in Public Records
Unknown Liens
Illegal Deeds
Missing Heirs
Forgeries
Undiscovered Encumbrances
Unknown Easements
Boundary/Survey Disputes
Undiscovered Will
False Impersonation of the Previous Owner
An Owner's Policy of Title Insurance protects your investment for as long as you or your heirs have an interest in the property, Additionally, Barristers will, at our own expense, defend the title and pay losses within the coverage of the policy if they occur. Unlike other insurance models, where premiums are paid on an ongoing basis, title insurance is a one-time premium paid at the closing of your transaction. Securing peace of mind is easy when you take a smart approach. Your team at Barristers encourages you to thoroughly research your options. Reduce your risks and make informed decisions about the products and services offering the best protection. The peace of mind you'll have from knowing your home and family is protected is well worth the investment.
We understand that the home buying process can be a little overwhelming. At Barristers Title & Escrow, we make the closing process simple. With offices in four states, we strive to meet your needs at the lowest cost through the efforts of our dedicated team.  Our home buying expertise and full-service capabilities make your transaction as efficient as possible. Barristers is a proud part of the Howard Hanna One-Stop Shopping experience. Contact us today by calling one of our offices: http://www.howardhanna.com/barristers.