Real Estate Glossary, Volume 5: Flooring Options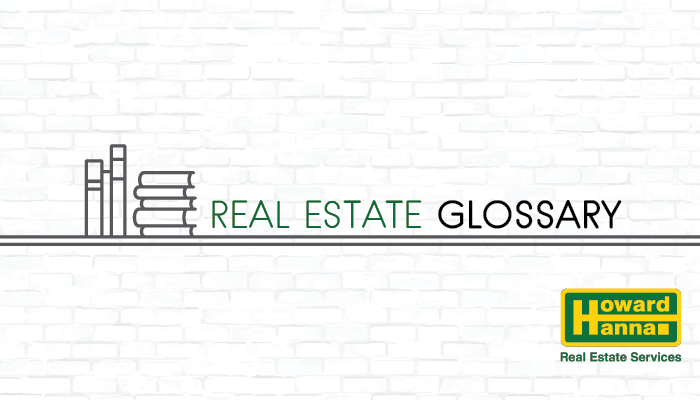 REAL ESTATE GLOSSARY, VOL. 5

Flooring options
Are you looking to purchase your first home? Read our guide here!
Whether you're looking to update a space you've lived in for years or are searching for a new place to call home, it's important to choose the best kind of flooring for your lifestyle and budget. The below guide will help you to make the important decision about which kind of flooring makes the most sense for you.
---
Carpeting
Made of either natural or synthetic fibers, it's easy to find carpeting in many colors, textures, styles, and patterns that will easily complement your décor. Along with creating a comfortable and cozy atmosphere, it can help to insulate against cold and even dampen noise.
Hardwood Floors
Oak, maple and cherry are among the most popular choices for hardwood floors. Cleaning them is a breeze, and they're also quite durable, allowing homeowners to refinish them many times. Wear-resistant, they give a home a luxurious feel.
Cork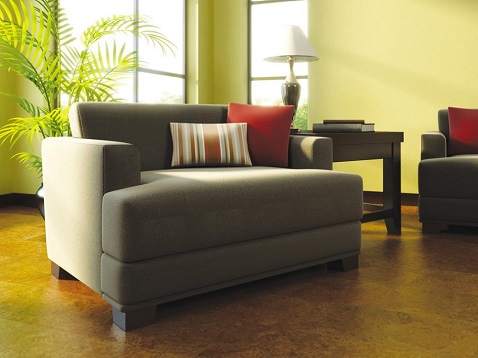 Cork Floor from HGTV
This type of flooring is made from the bark of the cork oak and it adds an earthy, natural look to any room. Many choose cork flooring for its durability and resistance to mildew. It's also highly sustainable and eco-friendly.
Ceramic or Porcelain
There's a reason why tile has been used for centuries: it's strong and durable, and imperfections are difficult to detect.  And whether installed indoors or outdoors, replacement of chipped or cracked tile is as easy as pie.
Vinyl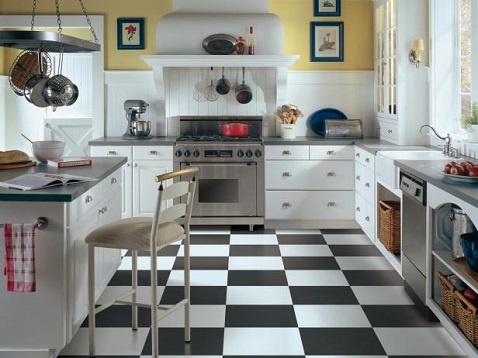 Vinyl Floor from HGTV
This option is among the most affordable. Made of a synthetic polymer, it's both flexible and non-porous, making it easy to install over sub-flooring. Vinyl is also simple to clean and water resistant.
Stone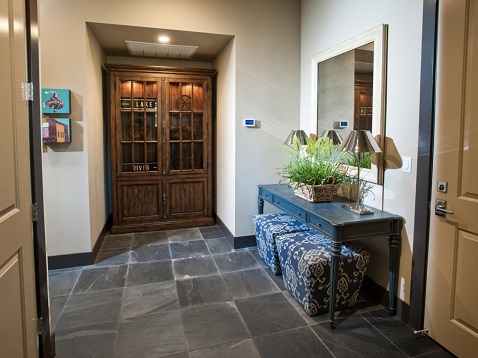 Slate Tile Floor from HGTV
Although one of the more expensive options, stone flooring is valued for both its beauty and high level of durability. Limestone, granite and slate are all typical examples of stone flooring. Not only does stone have a timeless appeal, it also improves with age.
---
These flooring options are just some used throughout homes. To view great flooring in your market area visit Howard Hanna's listings. 
For more real estate terms, check out our Real Estate Glossary blogs! Each volume focuses on a different set of vocabulary in the real estate industry:
Real Estate Glossary, Volume 1: House Styles
Real Estate Glossary, Volume 2: Listing Status
Real Estate Glossary, Volume 3: Molding Styles
Real Estate Glossary, Volume 4: Landscape Design Styles
Real Estate Glossary, Volume 5: Flooring Options