Should You Sell Your Home Yourself? 4 Things to Consider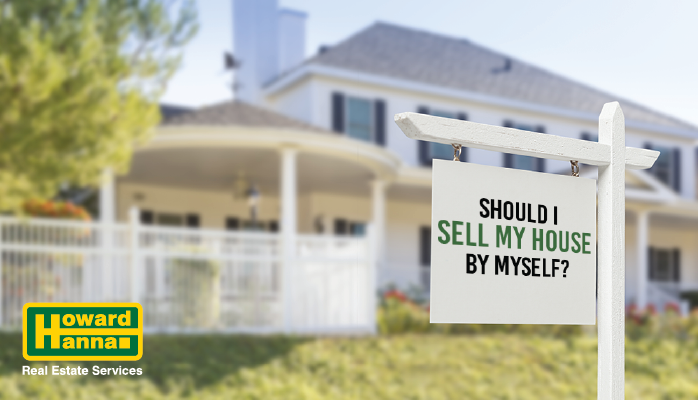 If you want to save some money, there are a lot of things you can do to keep dough in your pocket. You can cut your own hair, do your own home repairs, and you can even sell your home yourself.
Or at least, that's the common wisdom: Selling your home yourself will save you money. While that may be the case, saving money by doing something yourself comes with certain trade-offs:
Cutting your own hair could leave you with an interesting look for a few weeks.

Doing your own plumbing or carpentry may mean spending the weekend making emergency trips to the hardware store.

Selling your own home could net you less money – and take up a tremendous amount of time in the meanwhile.
Before you make the decision to sell your home by yourself (also known as "For Sale By Owner," or FSBO, a term we'll use here), you need to make sure you know what you're getting into!
So, before you go FSBO, here's what you need to know:
You may not actually save money with a FSBO listing.
Let's put the most important reason up front. If you are selling your home yourself to save money, there are a few facts you should know:
First of all, homes sold by the owner sell for less than the average home sold by a real estate agent – $60,000 less in 2018.
Homes that started out as a FSBO listing and then switched to being listed by an agent sold for $27,900 more in 2018.
Most people who opt to sell their home themselves are doing so to save money on real estate agent fees, but this also may not work out as expected. While you may not have to pay seller agent fees, you will likely still be responsible for paying commission fees to the buyer's agent. In real estate transactions, the seller typically pays all real estate agent fees, and buyers aren't going to let you off the hook just because you didn't use an agent.
You will need to price your home appropriately and have it listed.
One of the biggest challenges you'll face selling your home by yourself is setting the price. If you don't sell homes for a living, you are less likely to understand the nuances of the market, and online valuation tools can be notoriously fickle. They can give you a ballpark estimate but are no substitute for proper knowledge of the comparable homes in your area.
Once you've arrived at a fair price, you will need to have your home listed. Love it or hate it, most buyers start their home buying journey online, and so you need to show up where the buyers are. The most convenient way to do this is through being listed in your local MLS, or multi-list service, which is only available to licensed real estate agents.
You will be responsible for marketing costs – and efforts.
Real estate agents are multi-talented people and handle quite a lot for their clients. One major effort that real estate agents undertake when listing a home for sale is marketing. Real estate agents can stage a room to look its best, take photos (or know an excellent photographer), have professional yard signs installed, mail out professionally designed postcards, advertise properties online, and more.
Do you have these skills?
If not, you'll need to learn them when listing your home by yourself. In addition, you'll also be fielding calls from buyer's agents, showing your home, hiring appraisers, and juggling contractors for home repairs. And that's on top of the work that any home seller has to do when their home is on the market!
You will need to handle all showings and negotiations.
Showing your own home can be an exercise in frustration. There's a reason most real estate agents recommend that home sellers leave the home during a showing, and it's because buyers are far less likely to be honest when the seller is present. So, not only will you have to deal with buyers who won't speak their minds, you may not ever get honest feedback about your home – feedback you could use to improve your home and its value.
If you do get an offer, you'll need to do your own negotiating if you're selling your home by yourself. Without the expertise of negotiating dozens or hundreds of other offers, you may find yourself at a disadvantage. Plus, some elements of negotiating the sale of a home – such as whether the buyer or seller pays certain fees – can depend on where you live.
Opting to sell your home yourself can save you some money on the seller's agent commission in the short term, but if you have to hire experts to help you through negotiations or the closing process, that savings may soon be lost.
Weigh the pros and cons of selling your home by yourself.
Selling your home yourself may save some money. But you'll have to weigh the risks and decide if you're going to roll the dice. With FSBO listings selling for less and requiring additional work from you, it's certainly worth considering carefully whether the potential for savings is worth it.
When it comes to making such a major transaction, it's worth gathering all the information you can before determining if you're up to the task of handling selling your home yourself. Consulting with a real estate agent can help you understand your options – even if you ultimately decide to take the risk of going it alone.
Wondering what else a real estate agent can do for you? We walk through all the areas of expertise your average real estate agent possesses in this blog post. And if you're even thinking about selling your home, here's what you need to do next!