Show Your Hanna Pride! 💚 New Animated GIF Stickers & Facebook Profile Frames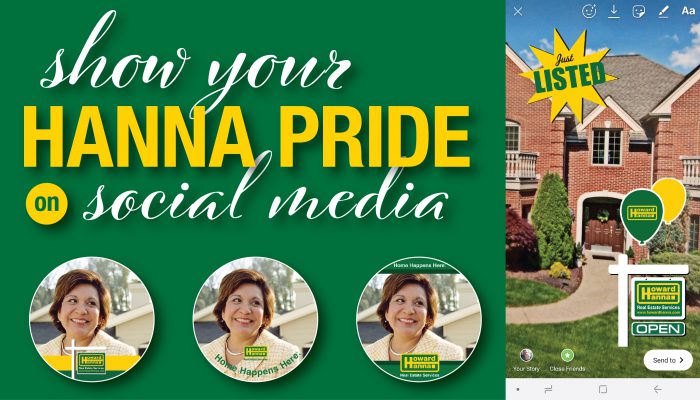 We're offering Howard Hanna agents & customers a new way to express their Hanna pride with animated GIF stickers and Facebook Profile Frames! These new technological tools add some oomph to your social media presence. Get excited!
Animated GIF Stickers😍
Make a splash on Facebook Stories, Instagram Stories, and Snapchat with Howard Hanna's new stickers! Powered by Giphy, these GIF stickers add movement to your stories.
GIFs are small animations that can be found across the web and social media. Stickers are specialized GIFs with transparent backgrounds that you can add to photos and messages anywhere they are supported.
You can find our new stickers anywhere the Giphy engine powers GIF stickers, which currently includes Facebook Stories, Instagram Stories, Snapchat, and even the Giphy Keyboard app for iPhones. Explore all our GIF stickers by checking out our brand channel at Giphy.com/HowardHanna.
You can find Howard Hanna stickers using a variety of different terms:
Howard Hanna
hh sold
hh open
See below for directions on finding and using these stickers on different platforms.
Instagram & Facebook Stories
To access the stickers on Instagram or Facebook Stories, follow these steps:
In the Facebook or Instagram app, enter the "Stories" interface and take or upload a photo.

Select the stickers button as shown below. It looks like this: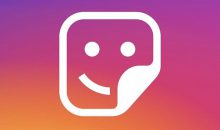 Facebook only: Select "GIFs".

In the search bar, type "Howard Hanna", "hh sold", or "hh open" to find our stickers.

Pick one to add to your story, and repeat these steps to add additional stickers!
Advanced Tip: You can download your Instagram Story by clicking the downward-pointing arrow button before you post it. Then, share the video on your Instagram feed, Facebook page, or anywhere that video can be posted online.
Facebook Profile Frames
🖼️
Perfect your profile picture on Facebook with our new Profile Frames! These artistic additions let you customize your personal profile picture with the Hanna brand. You can set a time limit, or keep a Profile Frame on your profile picture indefinitely. Please note that they only work on personal profiles as of January 2019. 
To use a Facebook Profile Frame, follow these steps on desktop or mobile:
Navigate to your Facebook Profile, then select your profile picture and click "Update."

Choose "Add Frame" and search for "Howard Hanna" to pick your frame.

Select a time frame, then select "Use as Profile Picture."
Voila! Now you can show your Hanna pride on social media, too! Go forth, and #GoGreen!