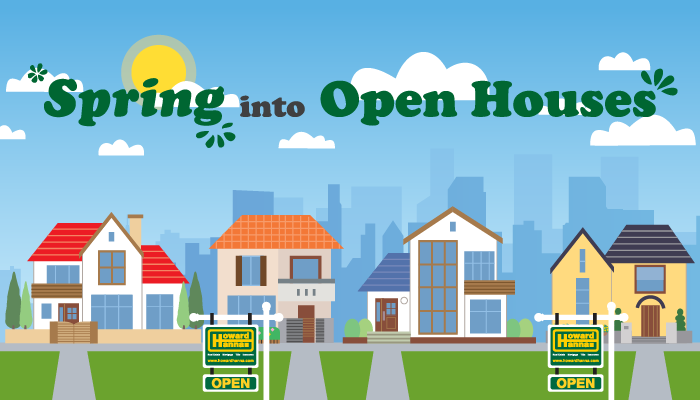 Spring is (finally) here! Flowers are blooming, the sun is shining, and homes are open for viewing! Spring is a wonderful time of the year, especially for attending open houses. Here's why you should go to an open house in spring!
With spring comes warmer weather and a colorful world. Attending an open house in spring allows you to view the community and the home's surrounding landscape in full bloom. The warmer weather also means no snow coverage, which could hide structural issues to the home or property.
Spring cleaning means you get to see the home in tip-top shape! Sellers will most likely clean to take away the grime and dullness of winter and make their home sparkle and shine before showing it. This can allow you to view the home in a similar condition to what it would be like before moving in.
The spring season is a popular time for sellers to place their homes on the market, giving you the chance to see the biggest selection of homes at one time. A popular season means more potential buyers, so attending an open house early can give you the upper hand when bidding on a home.
Open houses are a fun way to see different homes and neighborhoods. Combine them with the great season of spring, and you have a recipe for an awesome experience! Take a look at Howard Hanna's open houses to start your visits today!