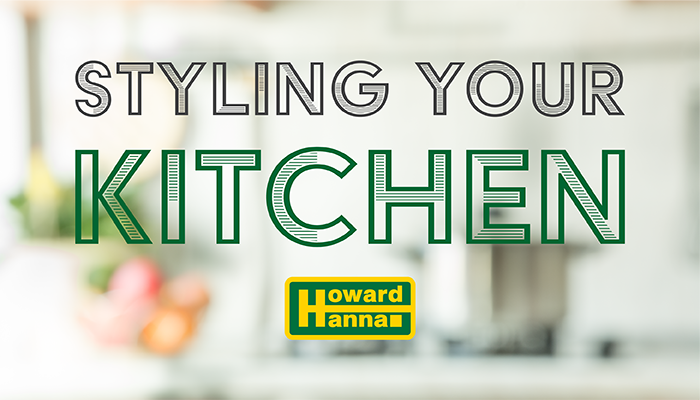 The kitchen is the heart of the home and a place for culinary masterpieces. While functionality is a top priority, who says it has to be plain and boring? Here are some different ways to spice up your kitchen.
Countertops
Countertops are a great way to add style to a kitchen. Different types of materials offer different styles and effects. Concrete countertops bring in a modern feel, while marble or granite can add a classic touch. When considering a new countertop for your kitchen, also be mindful of the different functions of each material and choose one that suits your needs.
Lighting Fixtures
It's hard to read a cookbook in a dark and dim kitchen, let alone try to make something! Spruce up your lighting! If you want a more modern kitchen, consider large industrial lights. For a more traditional kitchen, consider a chandelier or an antique light. If you have glass-faced cabinetry, you can add in-cabinet lighting to highlight dishes and cookware. Place a lamp by a dark cooking station for close-range lighting and it also doubles as decoration!
Backsplash
A backsplash is a great way to add style to your kitchen. It can add a pop of color to a monotone kitchen or tone down the space. A backsplash is a very functional part of the kitchen. It can be easily cleaned and protect walls from cooking splatter and mess. Backsplashes can be created with a variety of materials, from tile to stone to glass, making it easy to find something to compliment your space.
Dishes and Cookware
Dishes and cookware don't have to be hidden away in cabinets and drawers. Place them around your kitchen to add extra focal points and also give yourself easy access to them while cooking. Add shelving to your wall and place decorative platters or dishes on them. A pot rack is fantastic, as it can be a great decoration and also free up additional drawer and cabinet space.
Paint
A fairly inexpensive way to change up a kitchen is applying a fresh coat of paint to walls or cabinets. Warmer colors, such as red, are believed to stimulate appetites, making them an excellent option for kitchens. White paint is a popular option since it gives off a fresh, clean feel and allows for more color variation with your decorations. Yellow is believed to make people hungry. Blue, gray, and green are also excellent colors to use.
Art
A simple way to jazz up any kitchen is to add art. A few key art pieces here and there can make a huge difference. These can range from paintings and photographs hung on the wall to decorative sculptures and vases sitting on a windowsill or shelf. Choose art that is aesthetically pleasing and goes with the style of your kitchen. These pieces should complement your space, not dominate it.
Plants
Bringing a little green into your space! Low-maintenance plants are a fantastic way to decorate your kitchen. Plants such as basil, rosemary, mint, and cilantro are cooking staples, making them perfect to have handy. You can place them on window sills or hang them above. Make sure that wherever you place your plants, they have access to plenty of natural light, or consider grow lights if natural light levels are low.
Feel free to explore with your kitchen. Try out a new style or update what you already love. With so much time spent in the kitchen, you should make it what you want!