Financial Protection For The Unexpected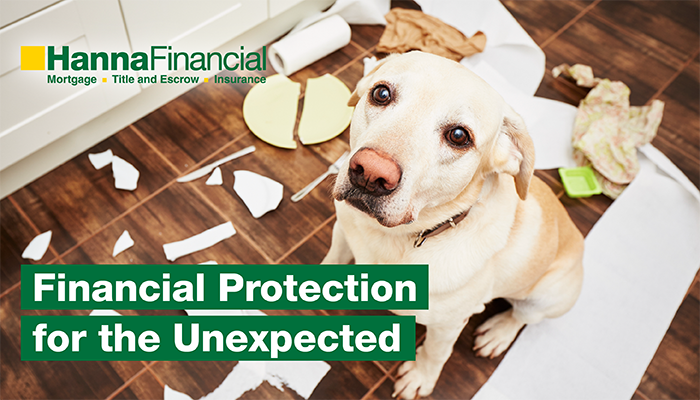 The Financial Protection YOU Need.
Homeowners insurance provides you with financial protection for the unexpected and helps safeguard your largest asset – your home. If your home is damaged, your belongings are stolen or someone gets injured on your property, the homeowners insurance coverage can help cover repairs or replacement, temporary housing, medical bills, legal fees and more.
A homeowners policy is recommended for everyone who owns a home or condominium, and is required by mortgage lenders. Depending on the property and location, you may require additional policies or coverage to help protect your home and personal belongings against damage due to floods, earthquakes, windstorms or hail.
Most policies have 3 key elements: the premium, which is how much you pay for coverage; deductibles, which are how much you're responsible for out-of-pocket in the event of a covered claim; and coverage limits, which are the most your insurer will pay for a covered claim.
There are four essential protections provided by your homeowner's policy:
Coverage for the structure of your home, including detached structures on the property.
Coverage for your personal belongings such as furniture and clothing.
Liability protection, which covers you against lawsuits arising from bodily injury or property damage caused to others.
Additional living expenses, which will cover expenses such as hotel bills and meals in the event the insurance company deems your home unlivable as a result of a covered claim.
Homeowners insurance provides coverage and protection that we all hope to never need or have to use, but if the unexpected happens, it can help you restore your life back to normal and keep you financially stable.
We understand that the homebuying process is exciting and has many moving parts. The HannaFinancial companies make the closing process simple. By providing services to you, we strive to meet your homebuying needs through the efforts of our dedicated teams. Our expertise and full-service capabilities make your transaction as efficient as possible. HannaFinancial is proud to bring you the Howard Hanna One-Stop Shopping experience. Learn more about our dedicated teams today at howardhanna.com/hannafinancial.